Following the success of February's "Visit My Mosque" open day, Havering Islamic Cultural Centre opened its doors once again to its neighbours to come and raise money for St Francis Hospice and Queen's Hospital (part of the BHR Hospitals Trust).
As all funds continue to be collected, we can announce that visitors to the HICC Eid Party raised considerably more than the £2,500 raised in February for SFH, with the total currently sat above £3,500.
Special thanks go to:
All of the volunteers, with so many working all weekend to prepare, arrange and manage the event, including 12 hour shifts on Sunday.
St Francis Hospice
BHR Hospitals Trust
The Metropolitan Police
Abubakkar for his sweets stand
Costa Coffee through local franchisees Goldex Essex
Zaytoun
Jude's Ice Cream
Our henna artists & face painters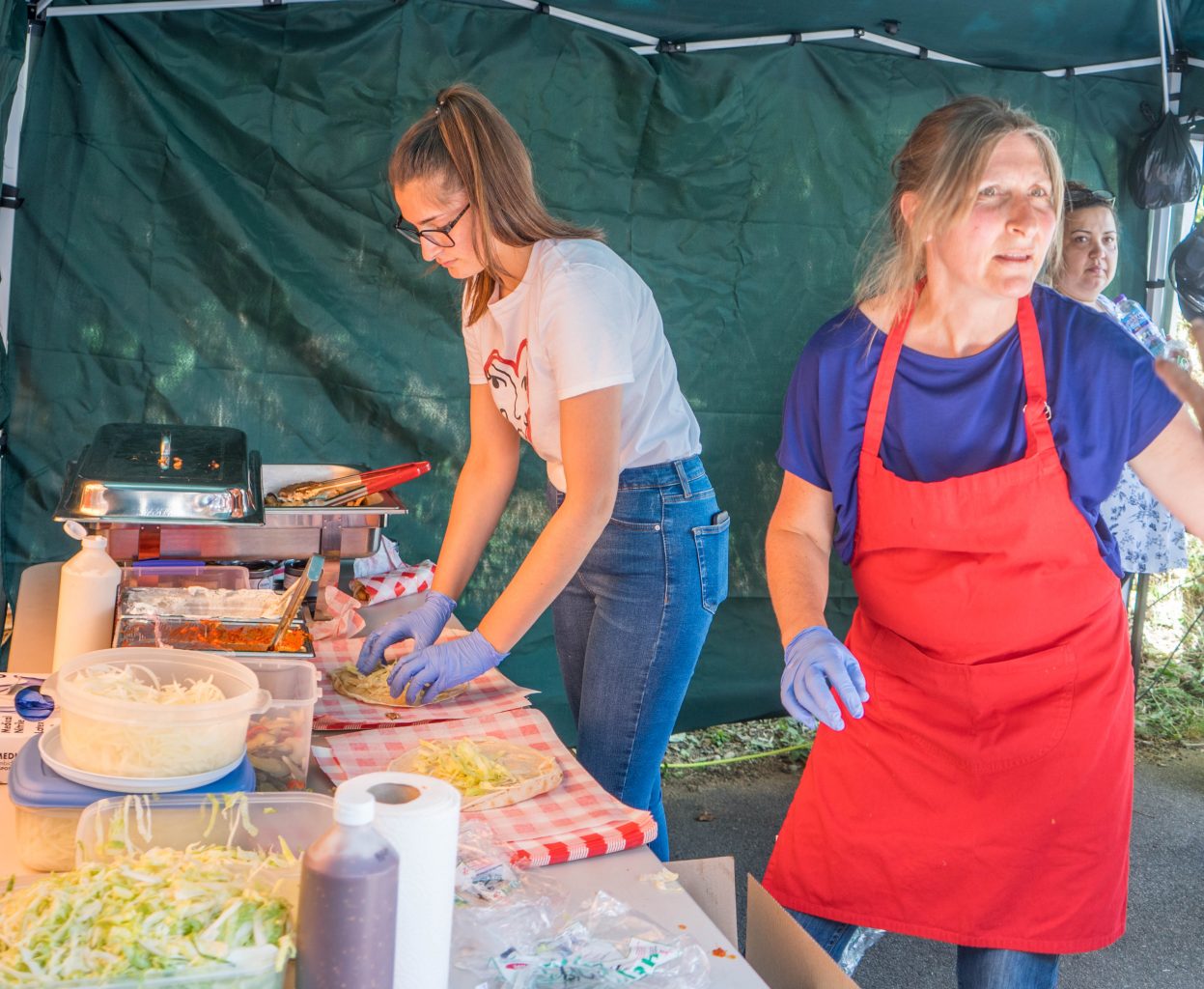 Mother and daughter on food preparation

Umer, trustee and head of outreach, being distracted by the cake stall while posing with Councillors Patel (left) & Vickery (centre)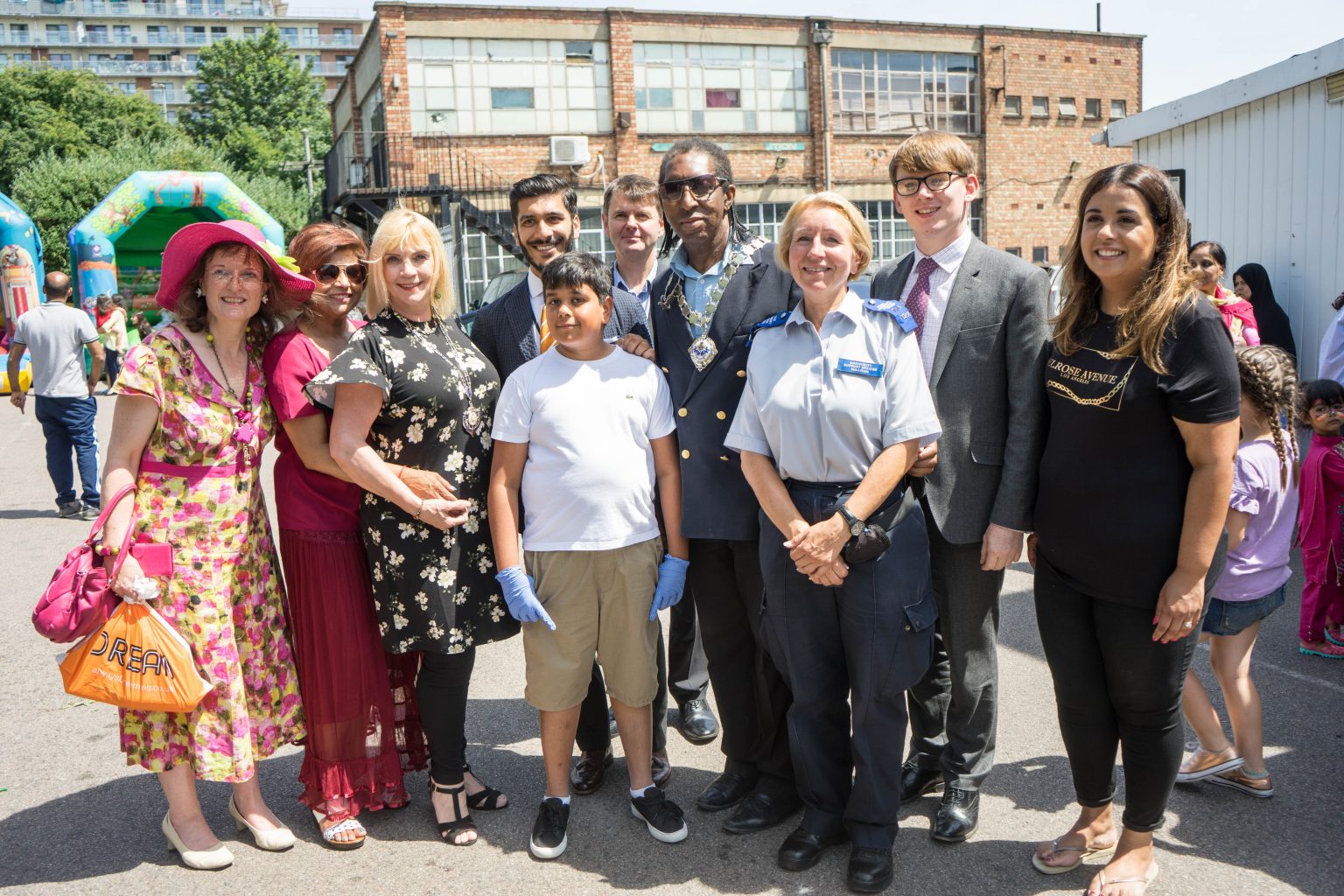 Left to right: Cllr Judith Holt, Cllr Nishal Patel, Deputy Mayoress Christine Vickery, Umer Sharif, Uzair Hussain, David Covill, Deputy Mayor Michael Deon-Burton, PCSO Sullivan, Cllr Damien White, Tabby Akhter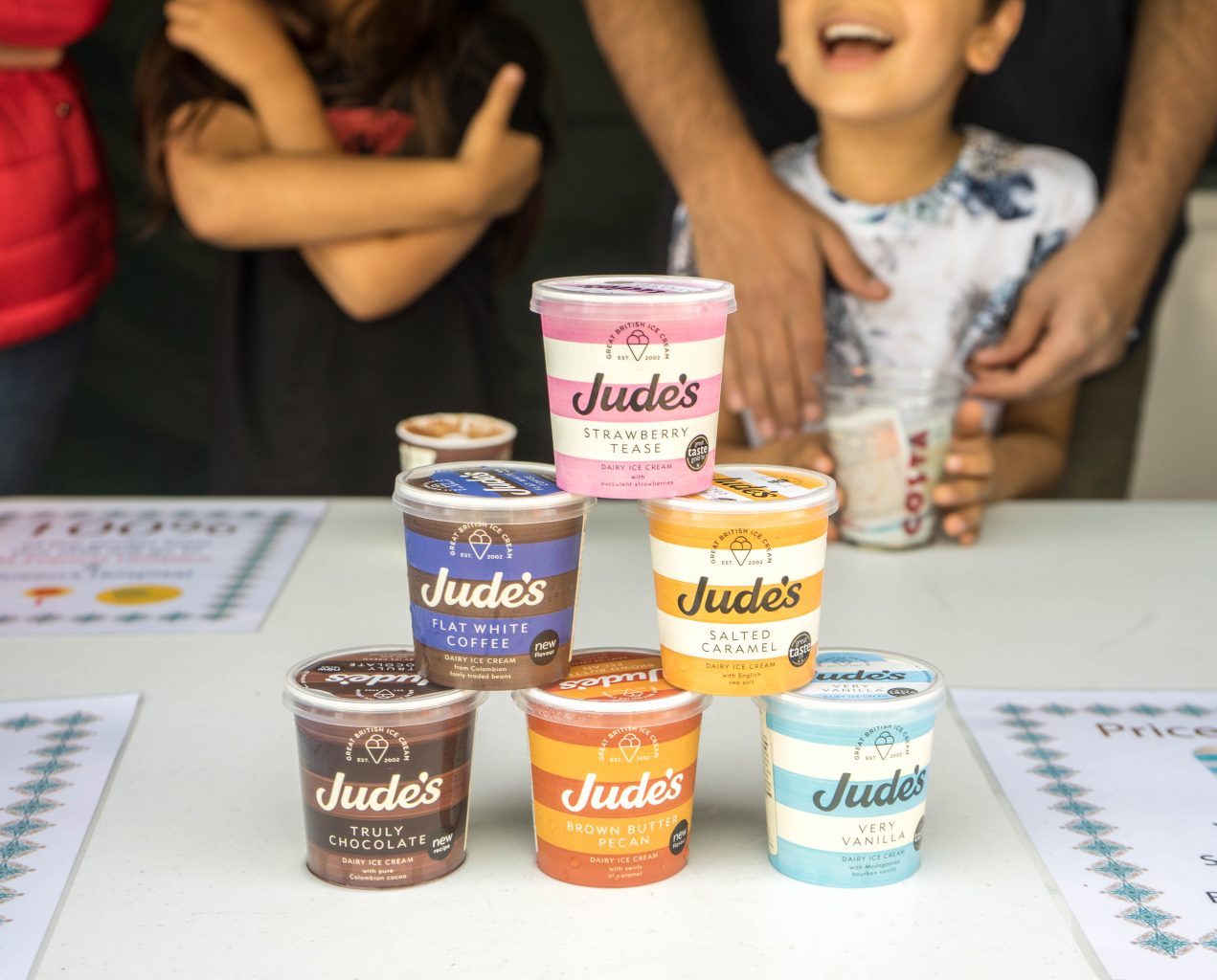 Jude's ice cream. The downfall of many a healthy-eating pledge.
Masood Rashid (trustee) interrupting Councillor Deon-Burton to make gun fingers at the police! Some people never grow up!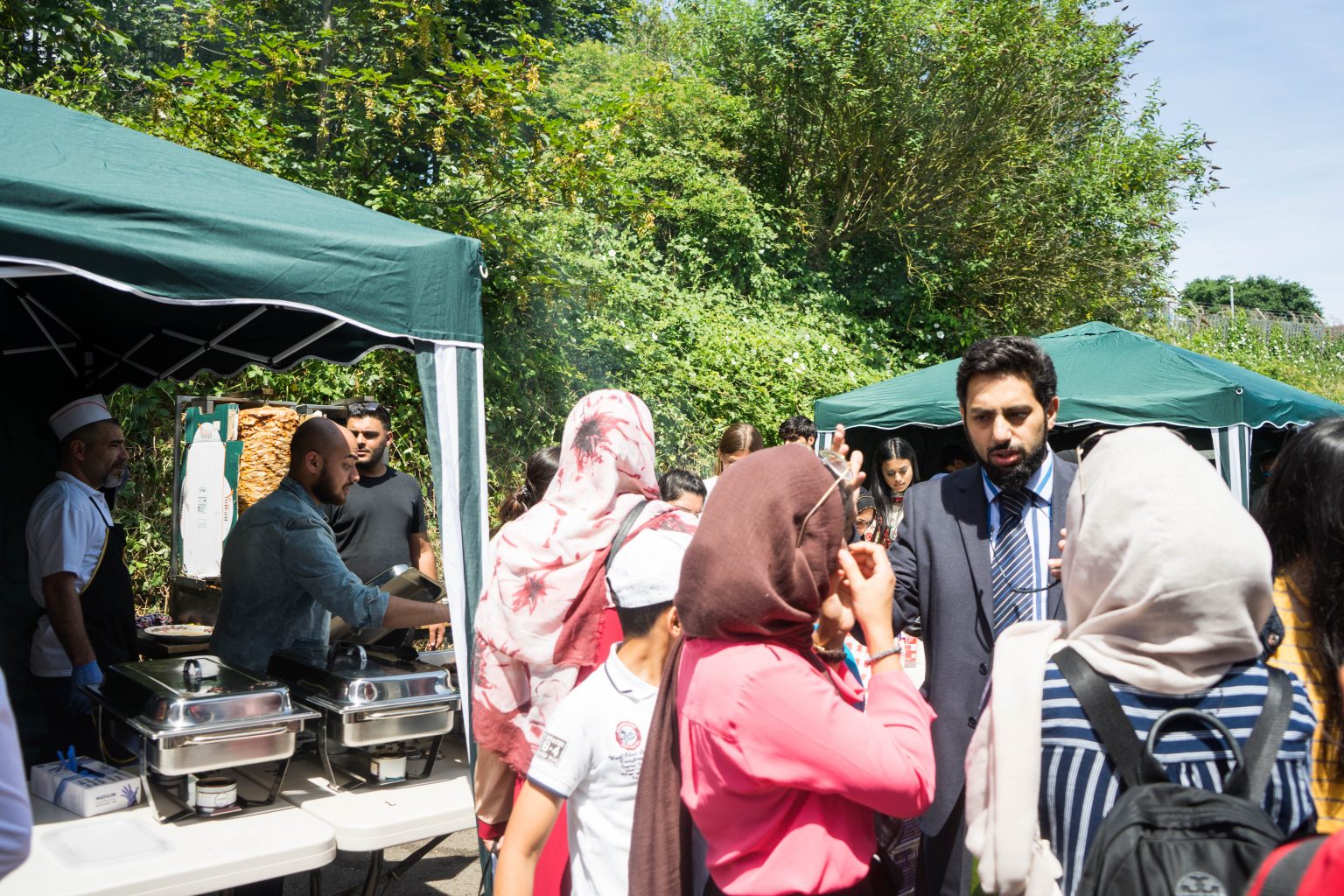 Three doctors in serious conversation… Have they not noticed there's a shawarma beside them?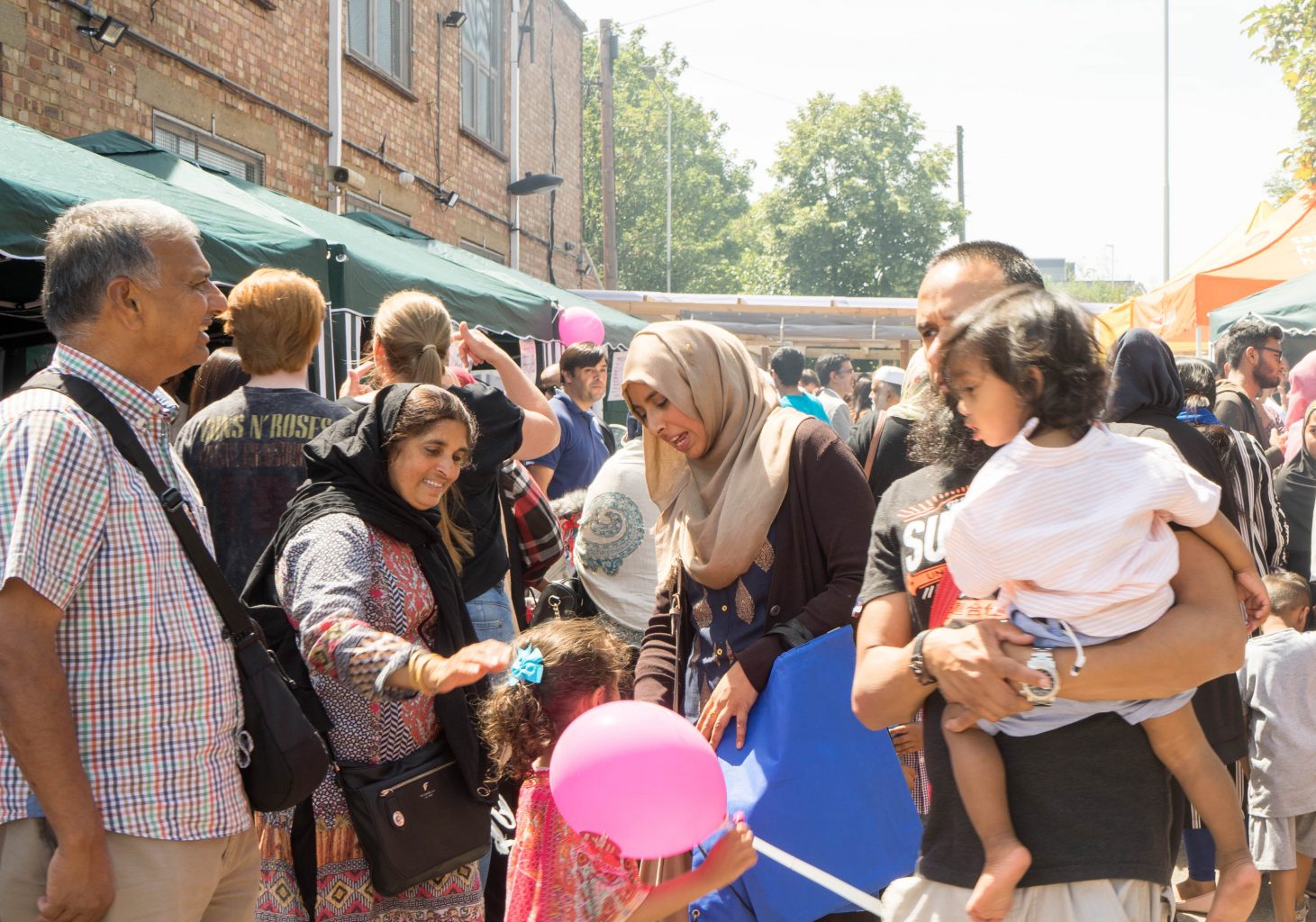 The event was a great opportunity for families to meet each other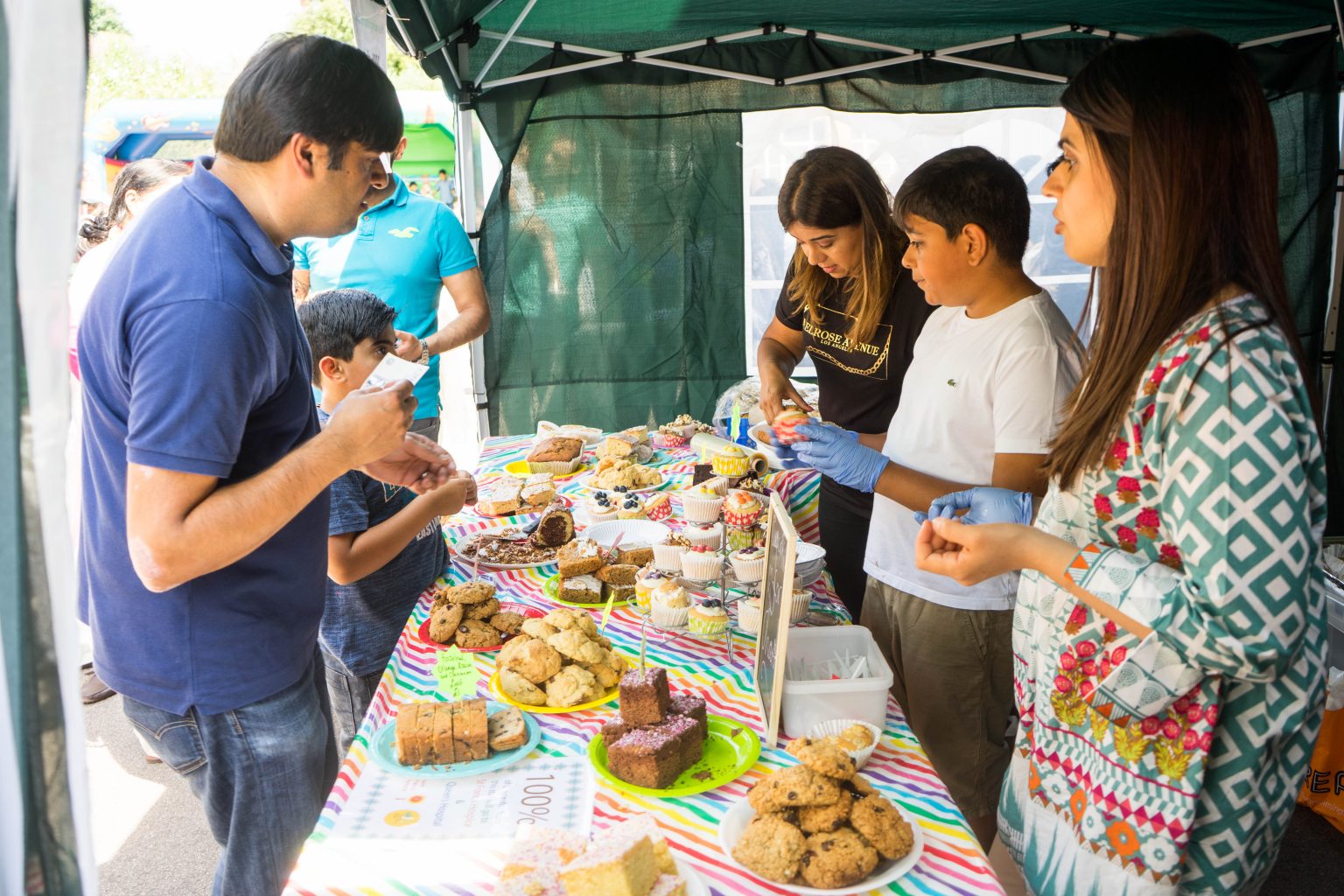 Shahid (left), from the HICC Development Team, taking a break from his crucial role on the hot food stall to replenish his blood sugar levels
Constable Morris overseeing new officer recruitment… Starting them young!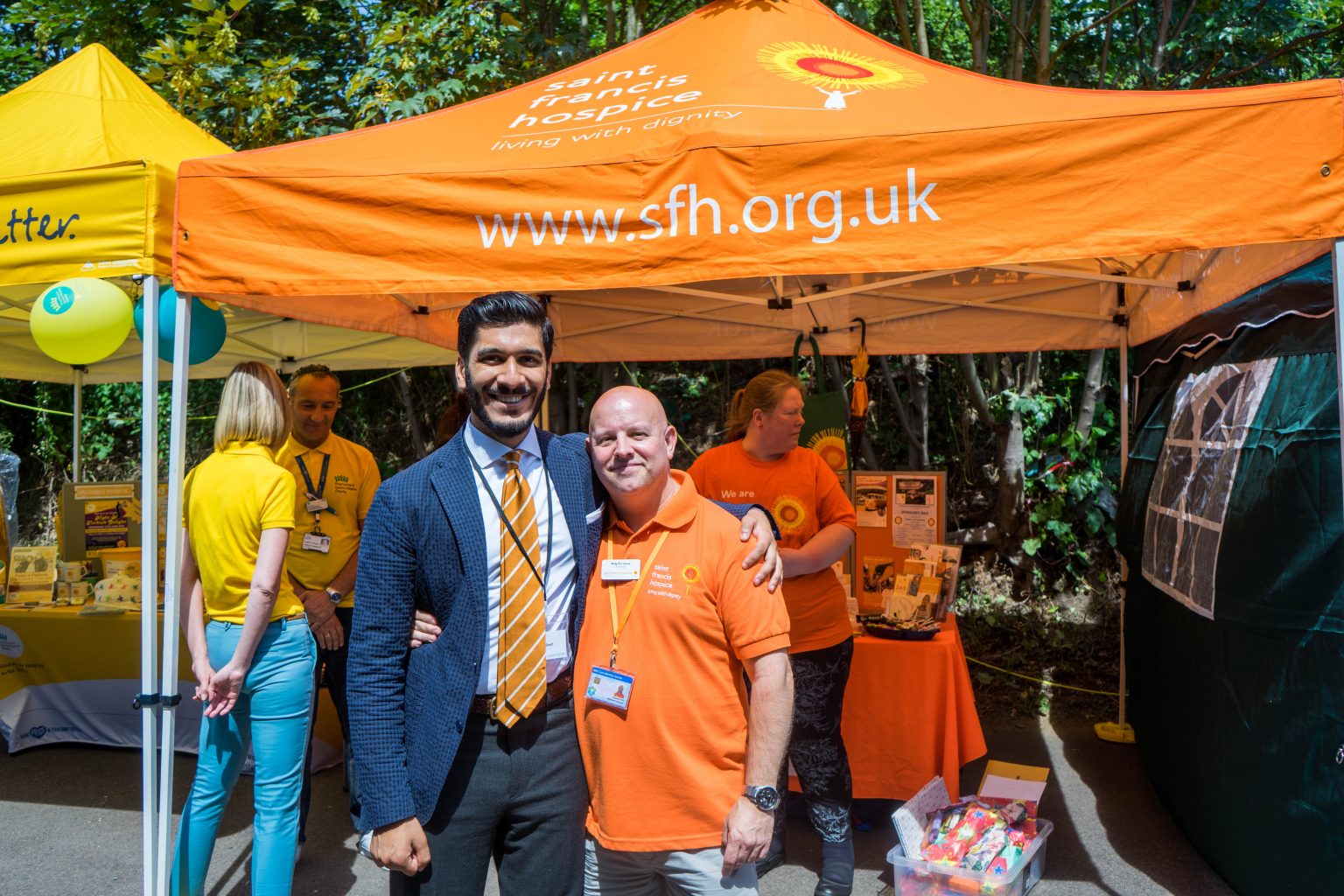 HICC trustee Umer Sharif with St Francis Hospice fundraiser Andy Furneaux. A perfect representation of the relationship between these two charities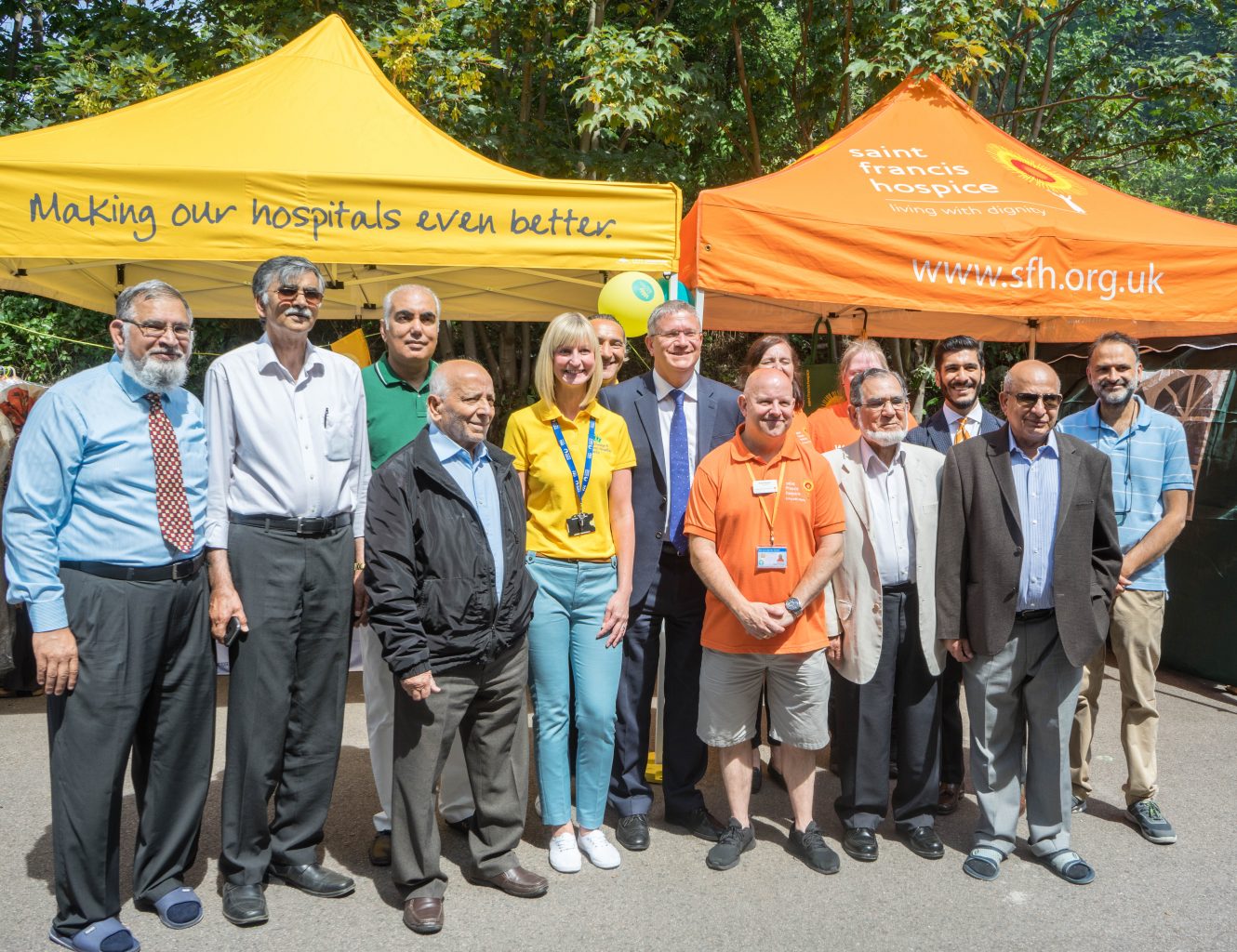 The trustees, St Francis Hospice and Andrew Rosindell – who kindly took the time to visit the Centre despite tragic news from Collier Row and national TV responsibilities as a result
The delicious Zaytoun products were represented by Yusuf, our youngest salesman, who can be seen stretching his legs between sales of dates and honey!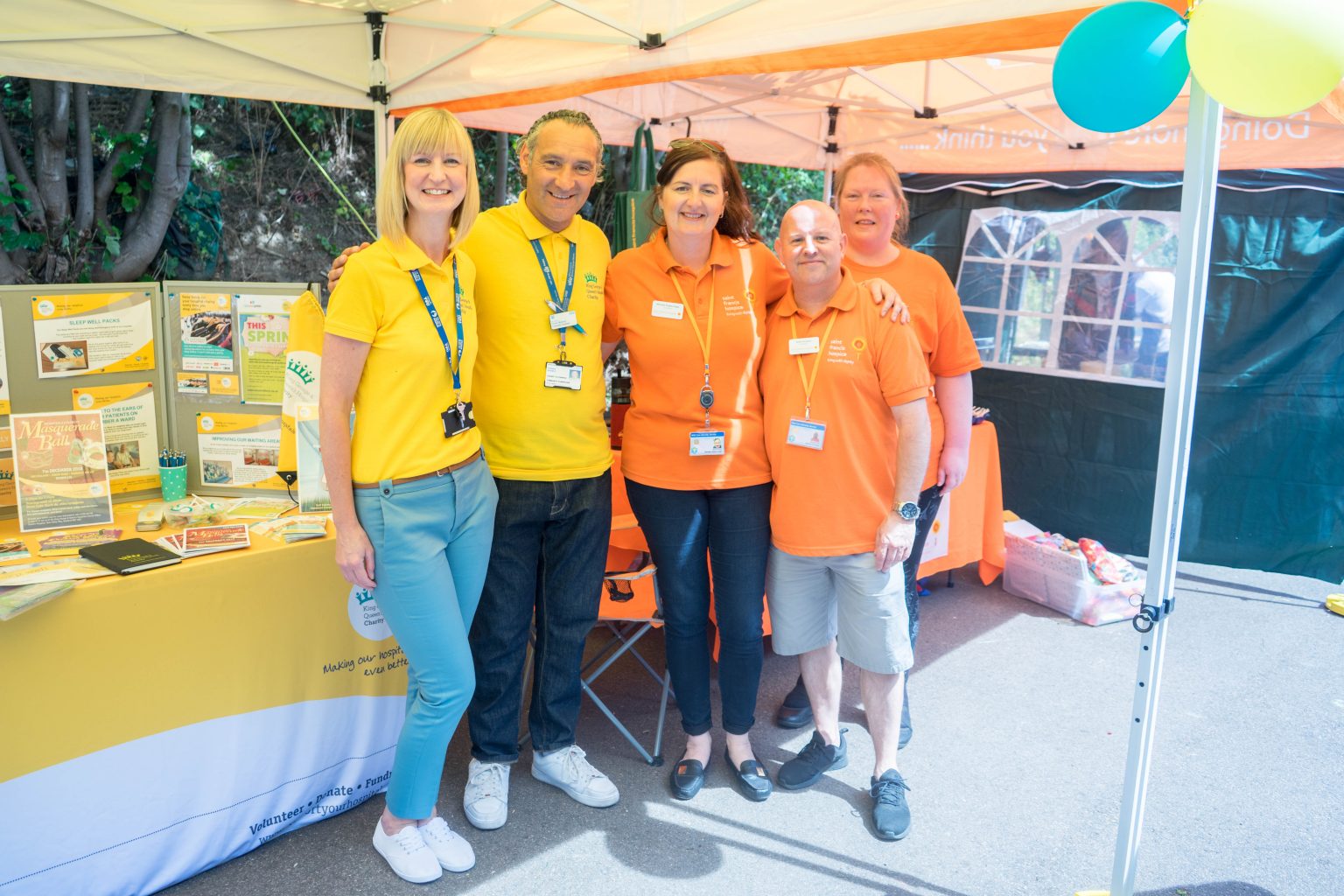 There was no rivalry between HICC's two partners. The level of mutual respect was perfect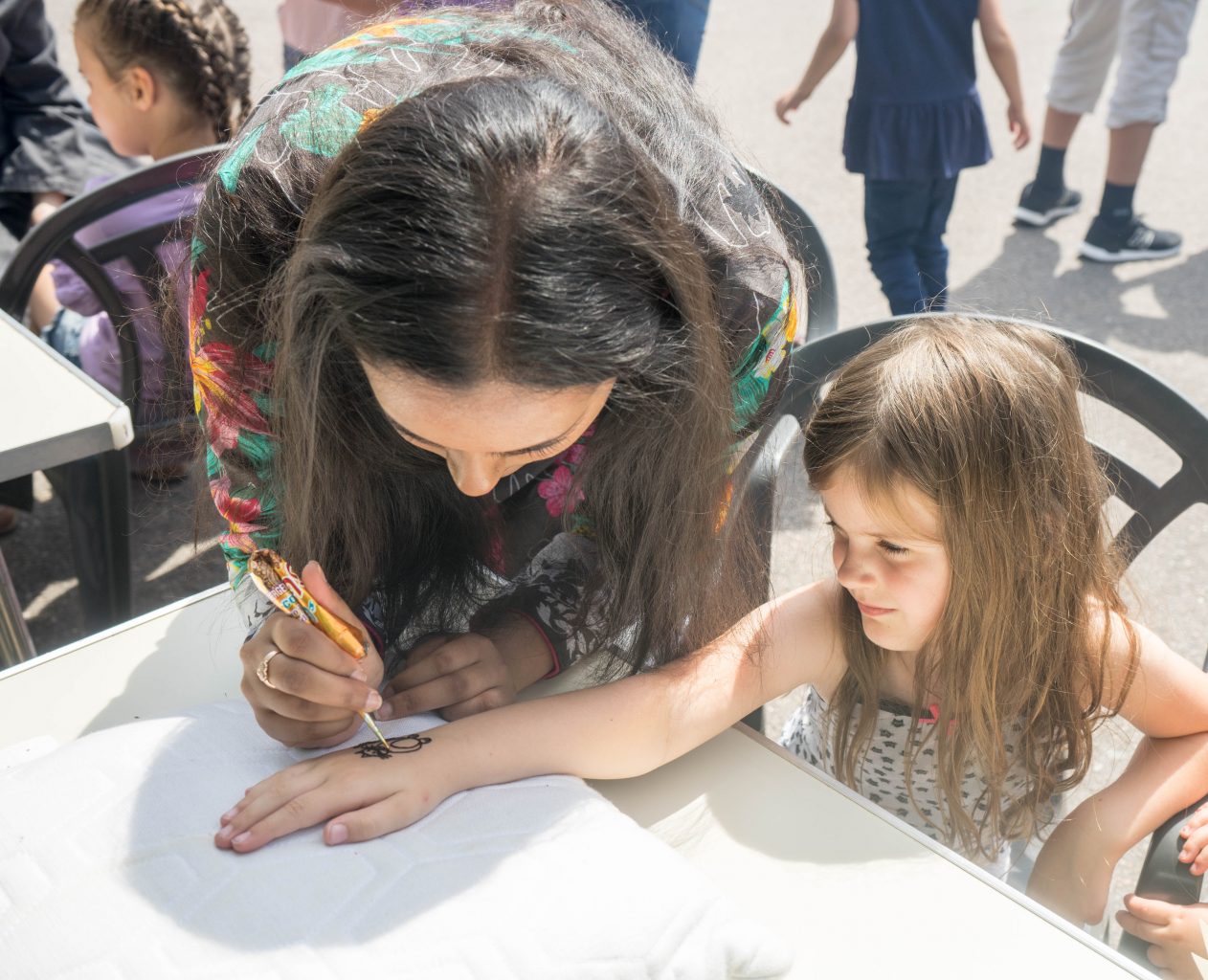 Henna is always a popular one with the visitors and it was no different at the Eid Party.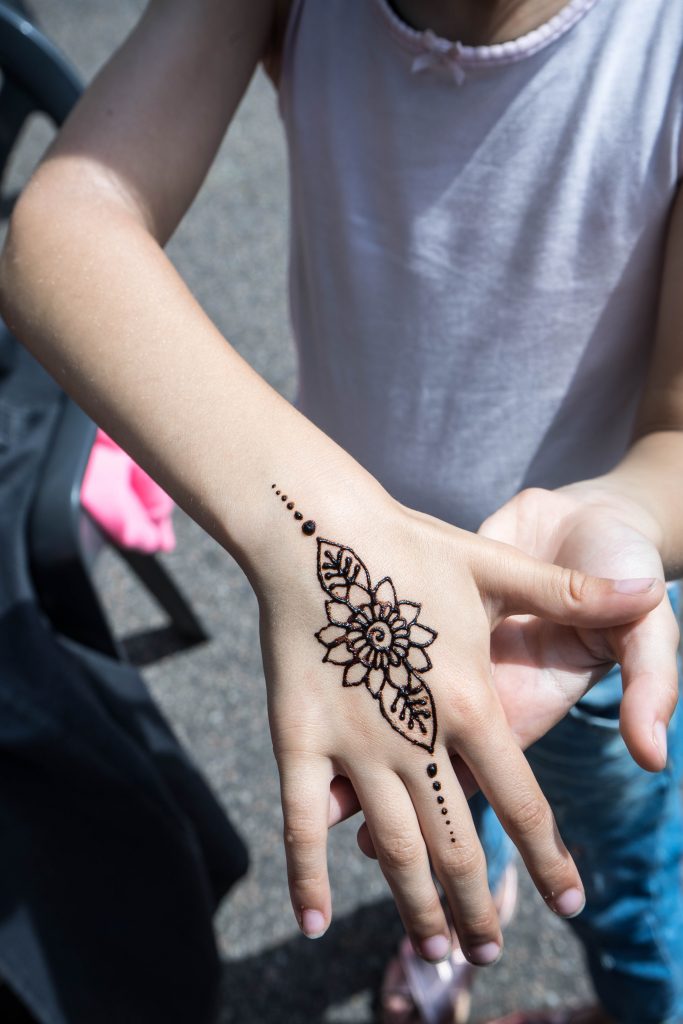 With another visitor showing off the end result. Very cool!
The Goldex team, who put on the Costa Coffee stall, with Deputy Mayoress Vickery and Deputy Mayor Deon-Burton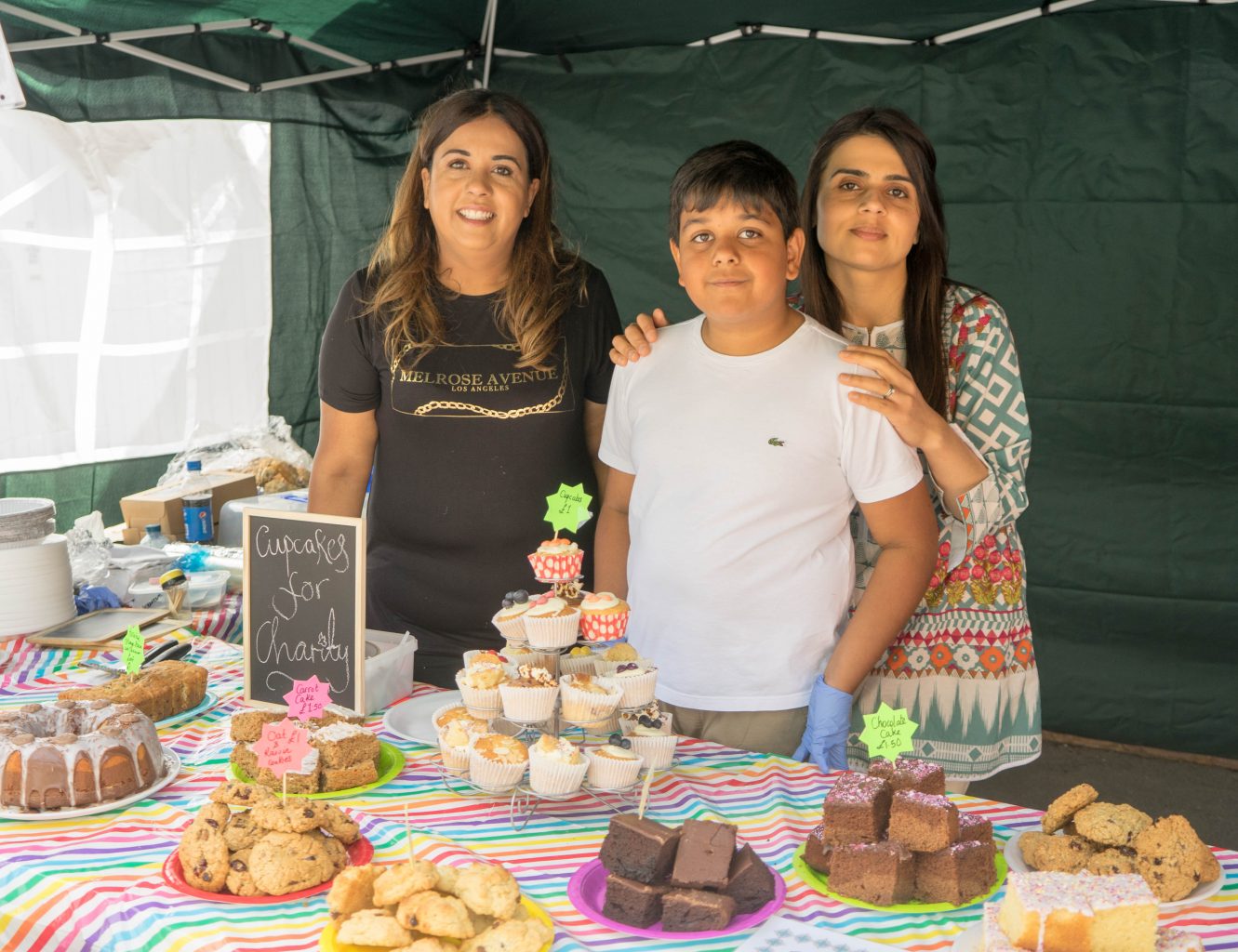 The cake stand team were brilliant, raising over £500 on the day!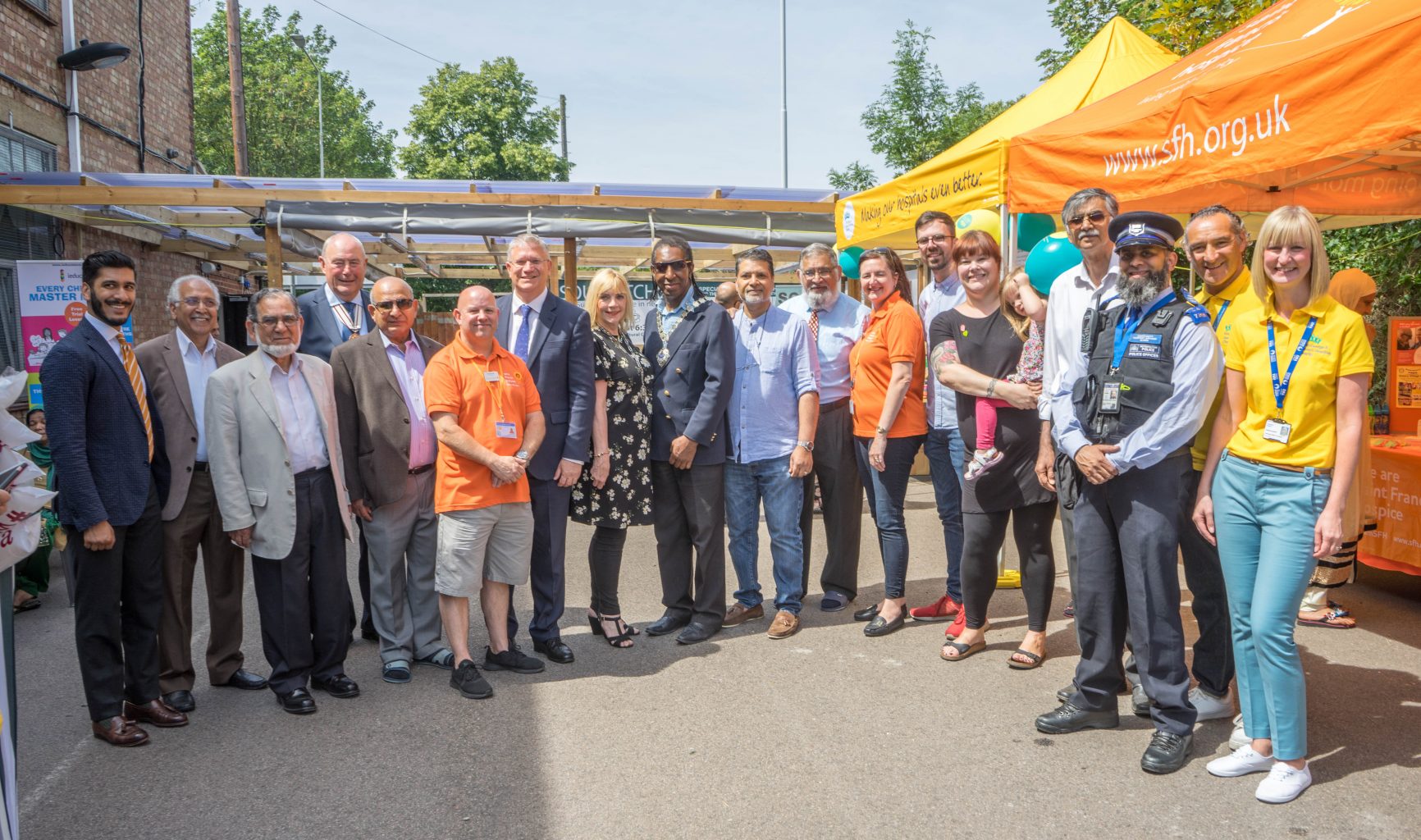 Trustees, committee members, councillors, Romford Labour, HM Armed Forces, Andrew Rosindell MP, St Francis Hospice, BHR Hospitals Trust and the Metropolitan Police all represented!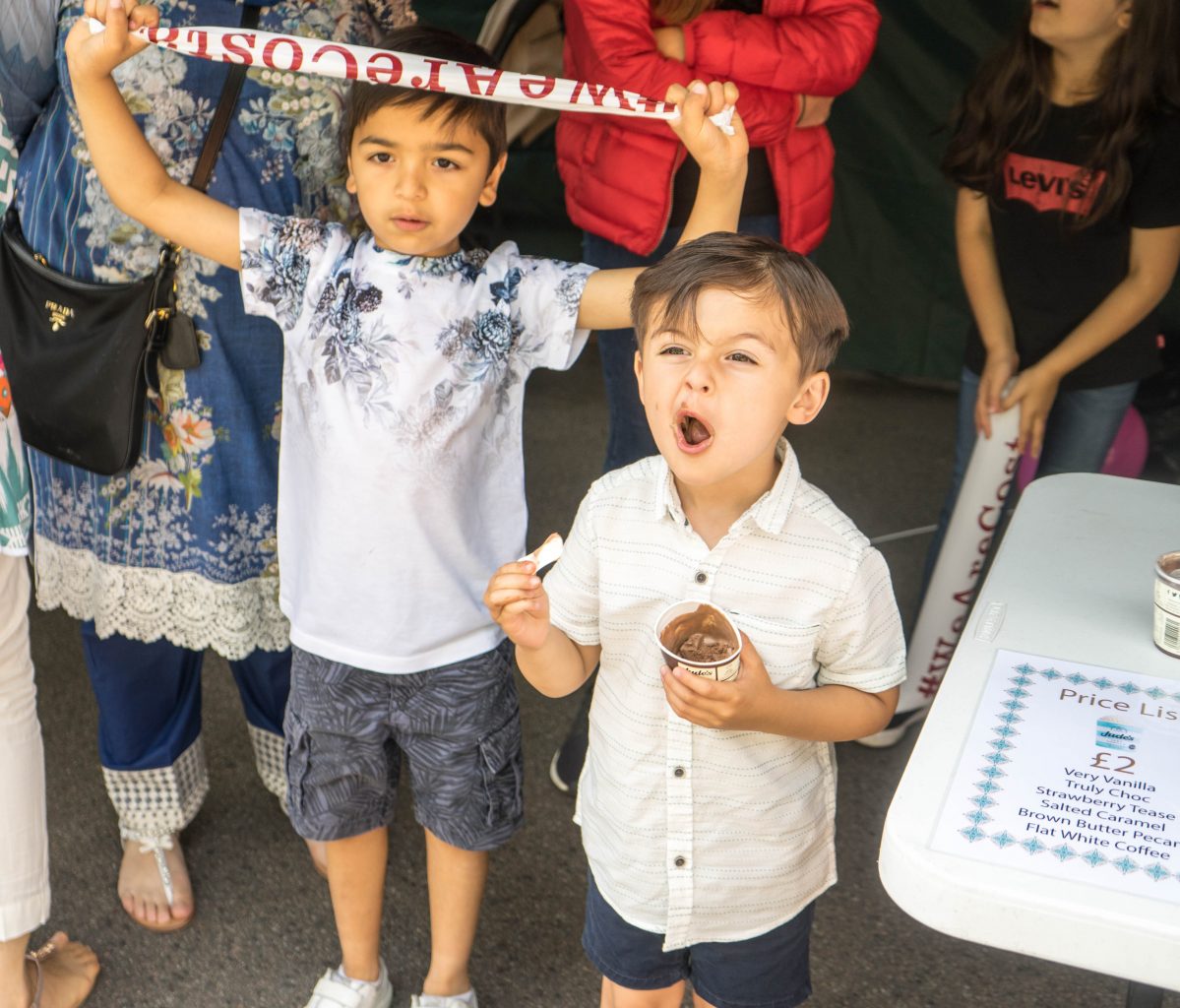 Chief ice cream salesman Zakariya thought trying the ice cream was necessary for a convincing sales pitch!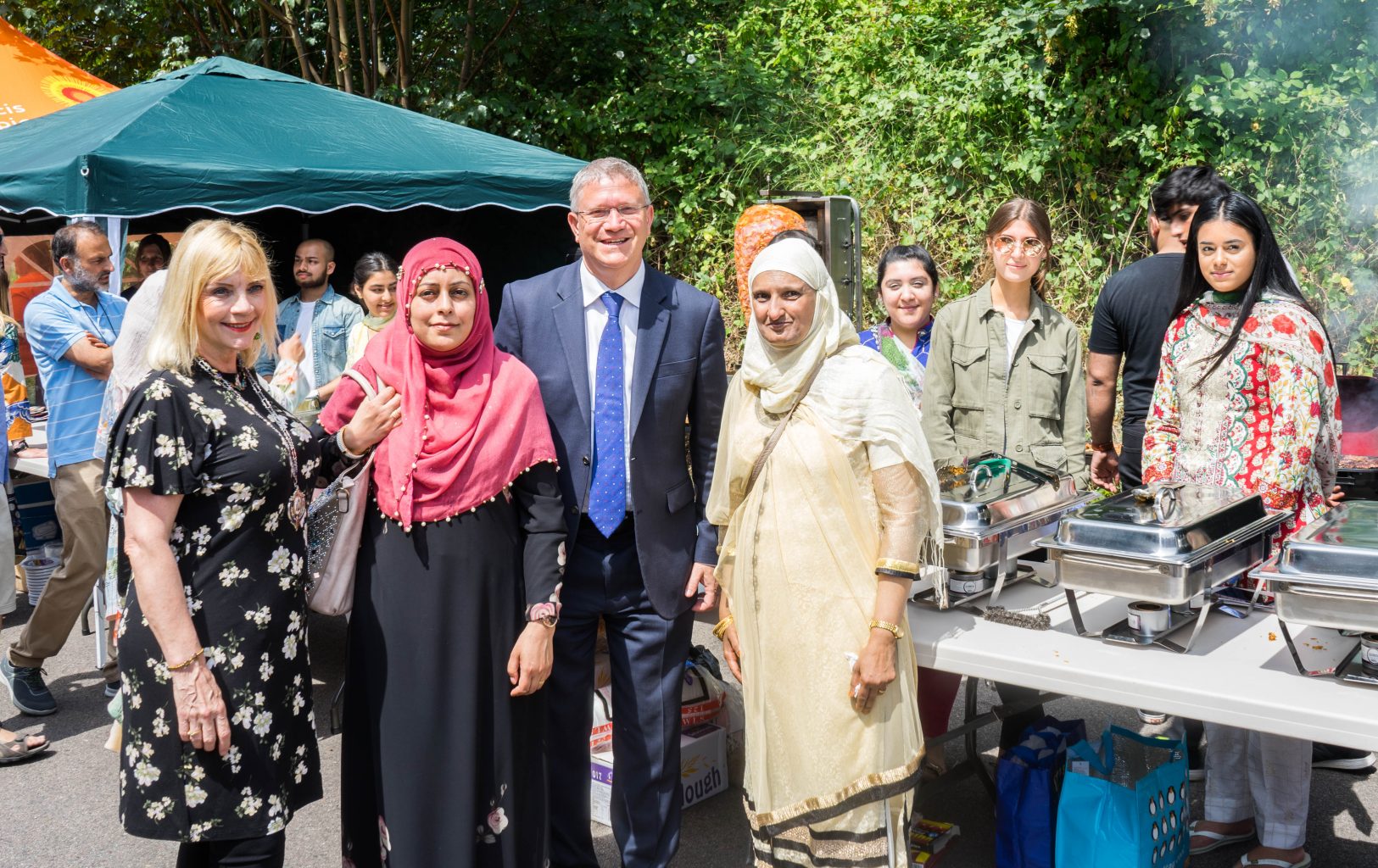 Volunteers and guests all came along for the day and helped make it special. Special credit to Deputy Mayoress Vickery and the wonderful young women volunteering who were smiling all day!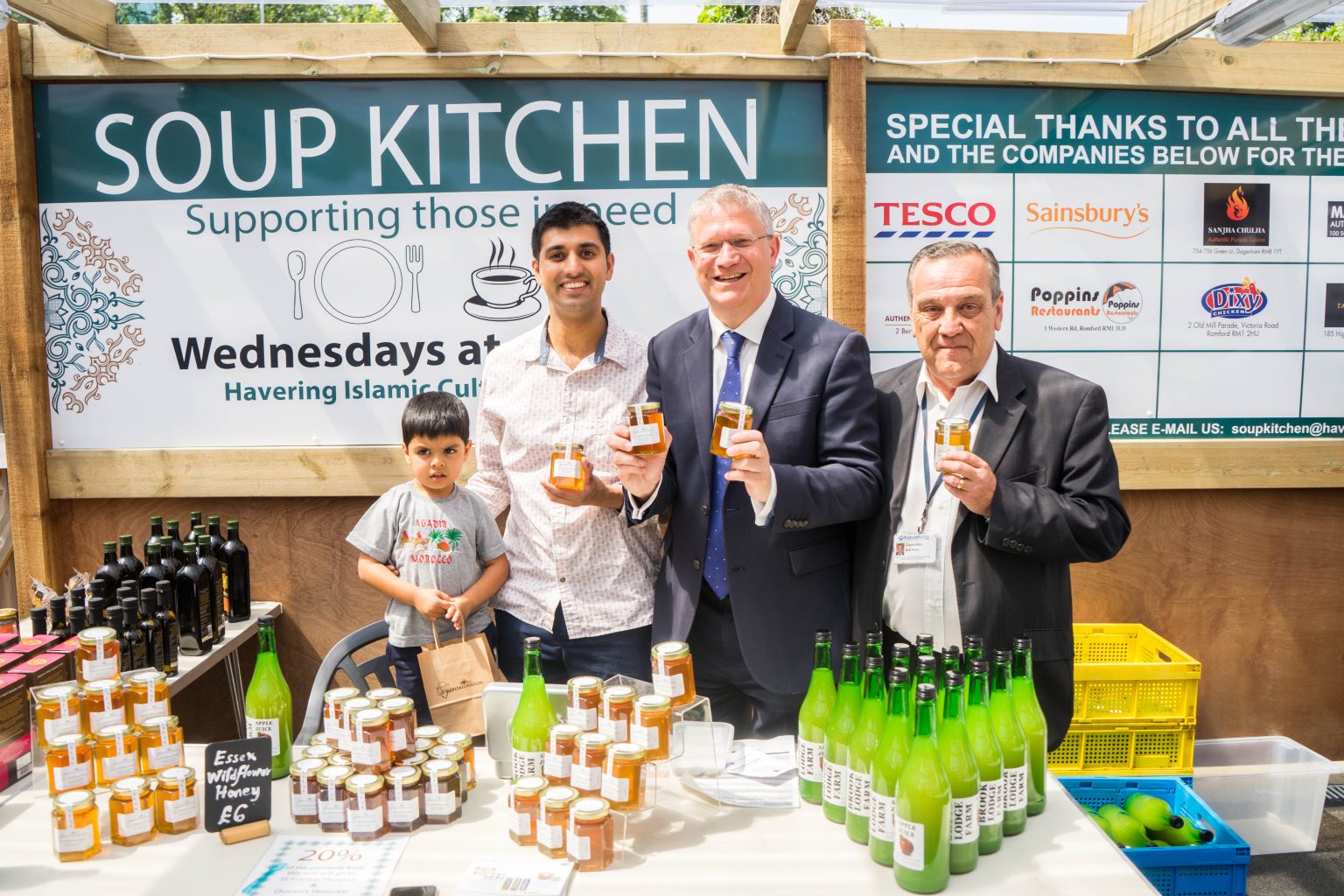 Andrew Rosindell testing honey from Dr Beekeeper, which is all produced in the Emerson Park ward of Councillor Bob Perry!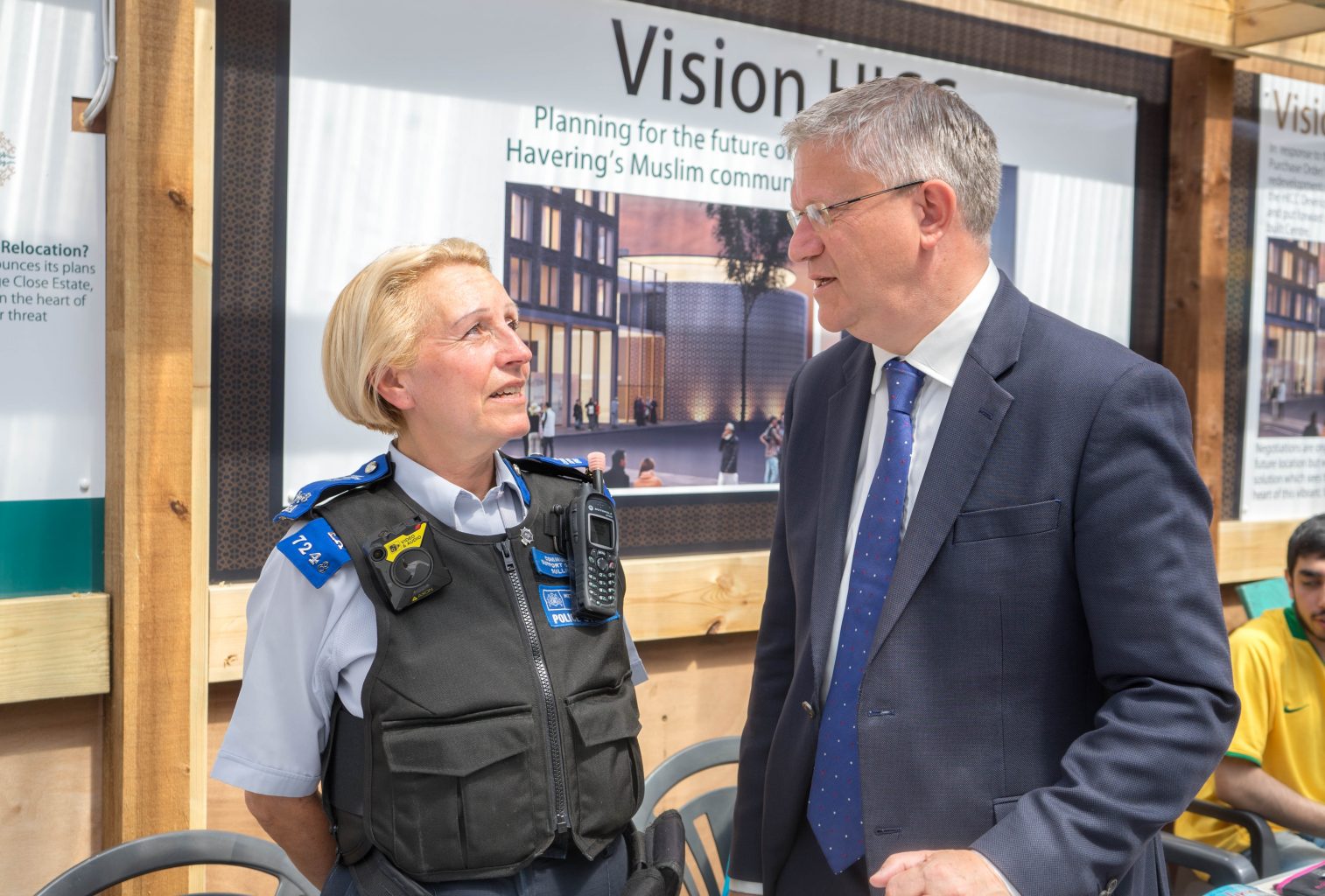 CSO Sullivan and Andrew sharing words.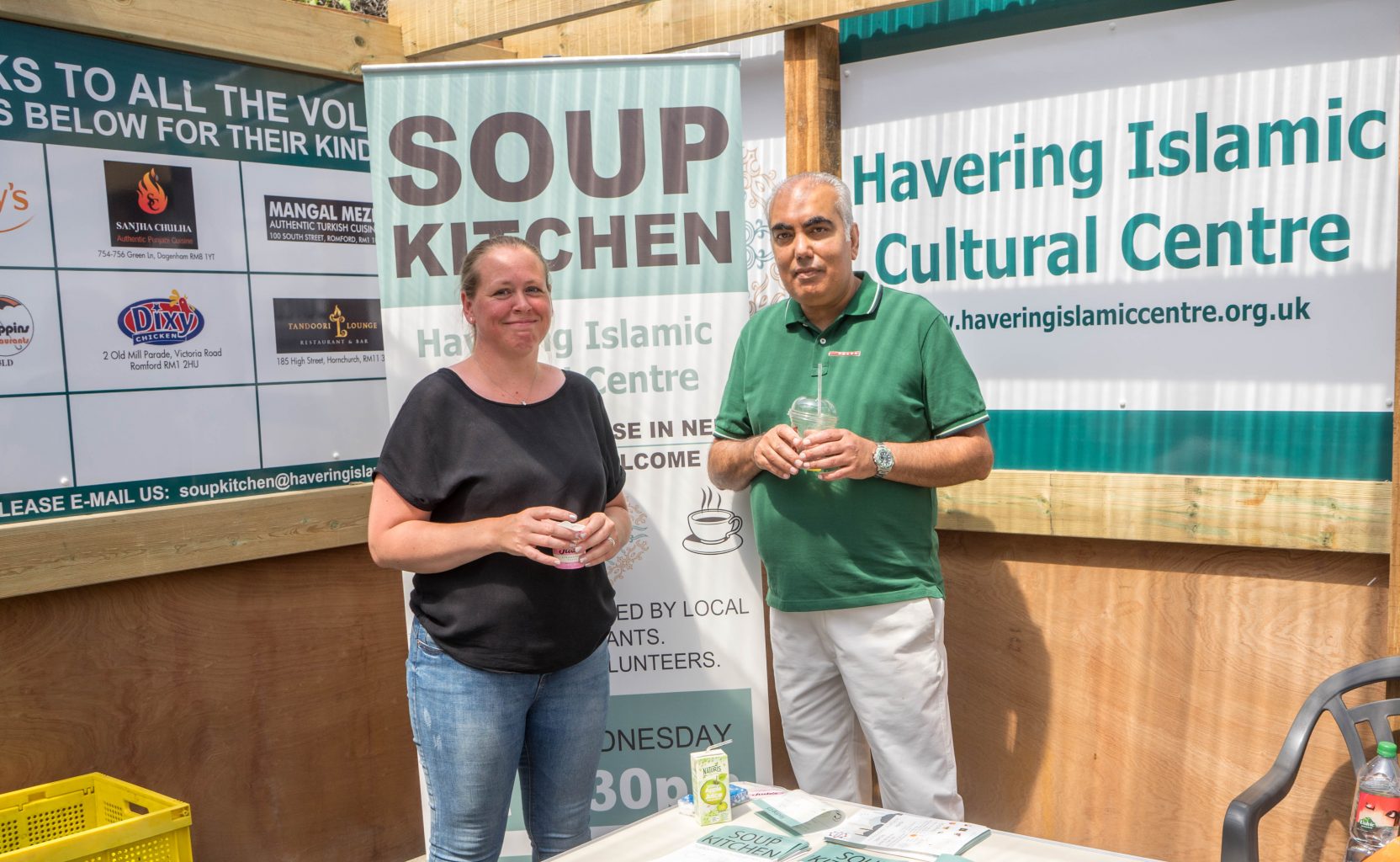 The Soup Kitchen stall was manned by Tracy, our star volunteer, and Javed, sharing some cold refreshments in the stunning heat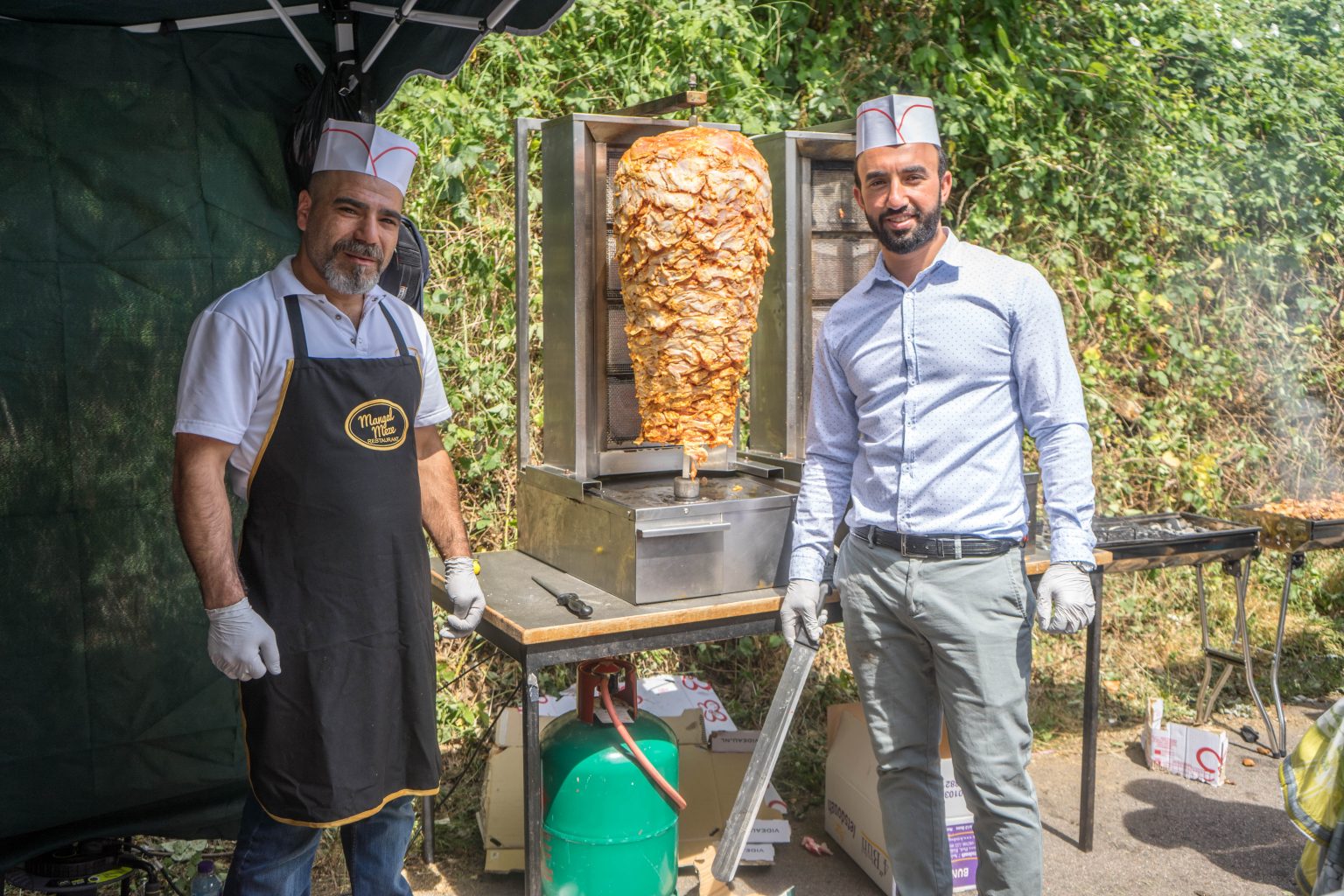 Thank you Mangal Meze for helping us by volunteering and providing so much food to the visitors. We could not have gotten anywhere close to our total without them.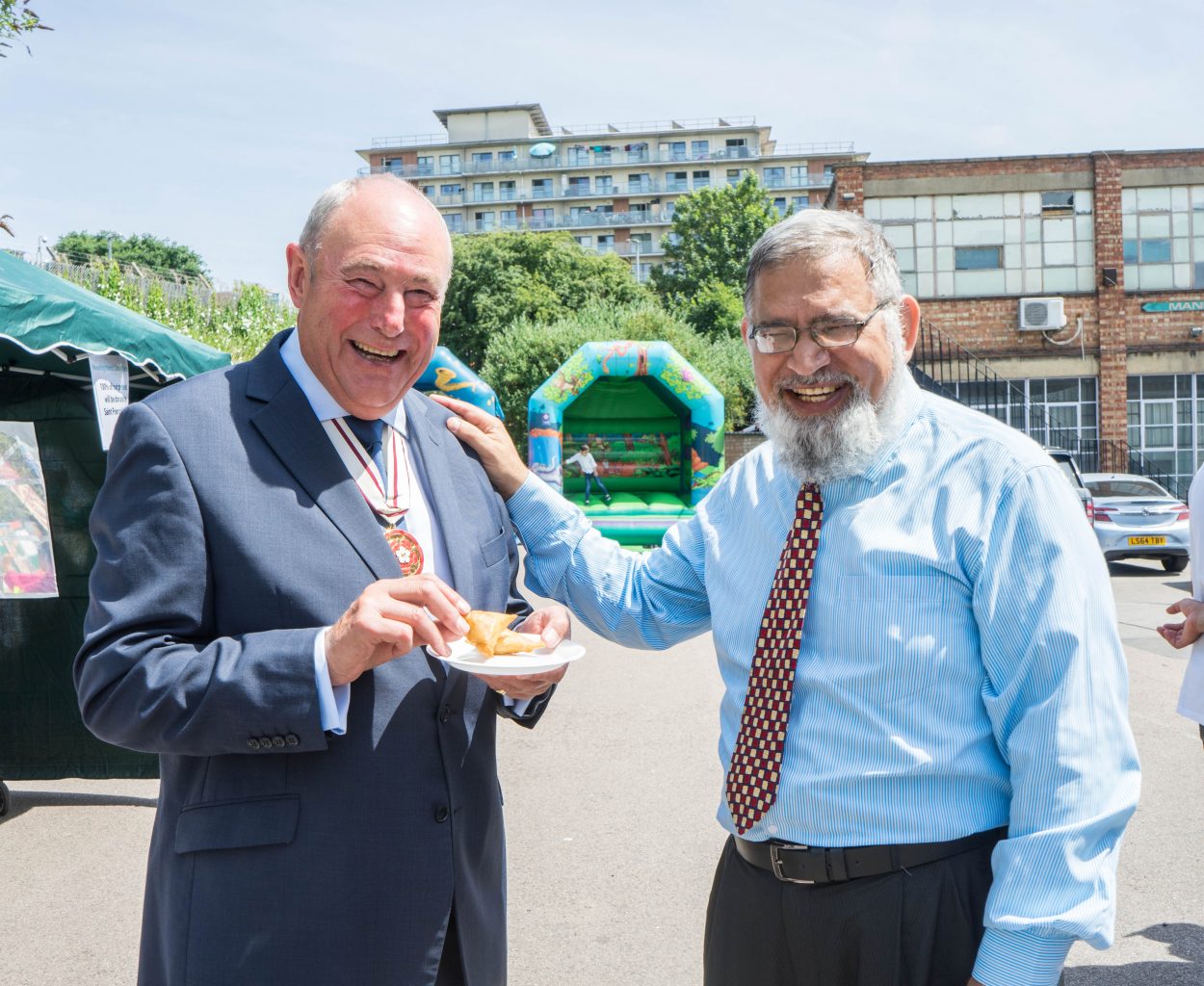 Old Army friends sharing stories about how much of a troublemaker Captain Pervez (right) was. Nothing has changed.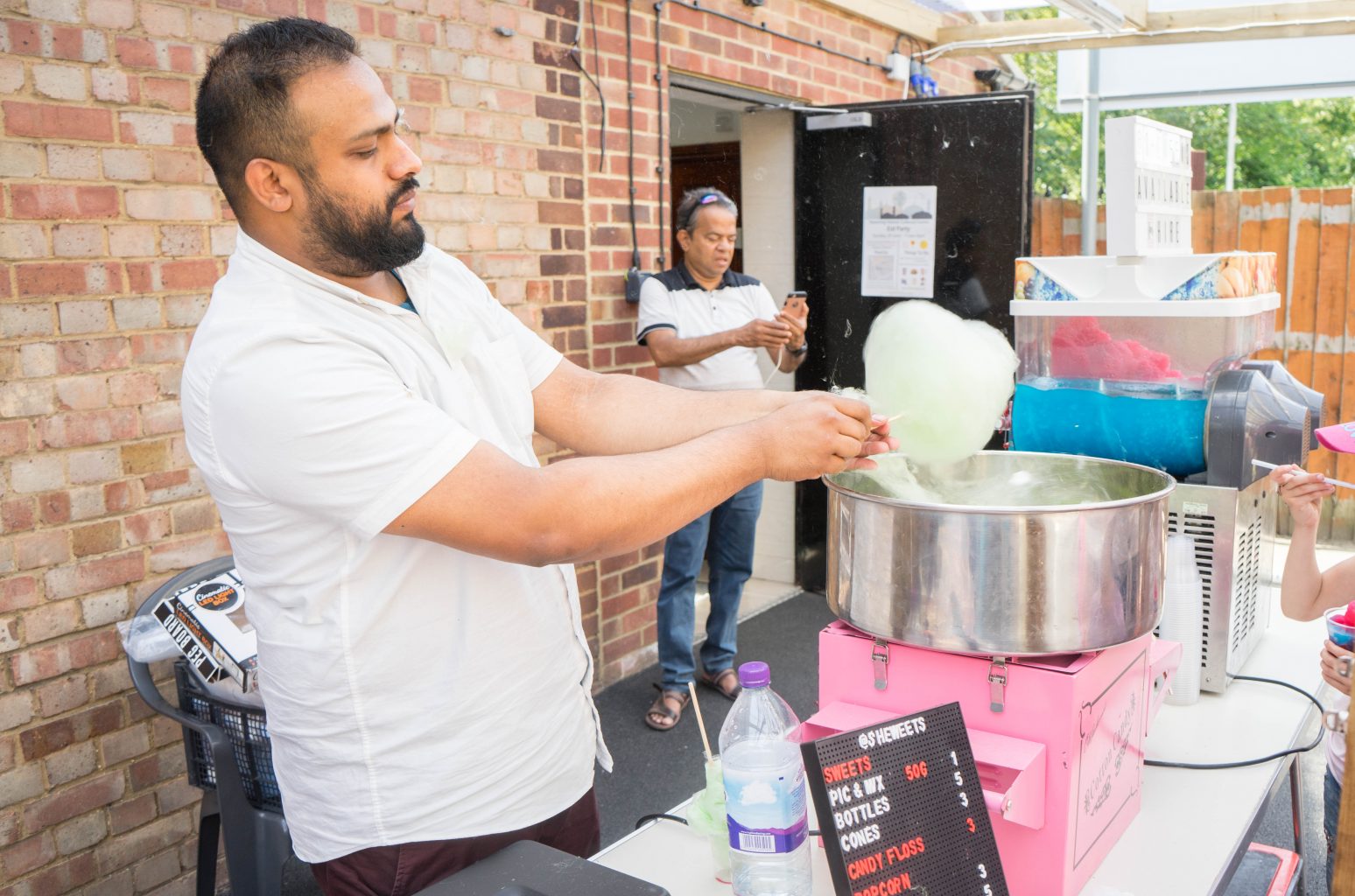 Abubakkar was back and, as ever, was extremely popular…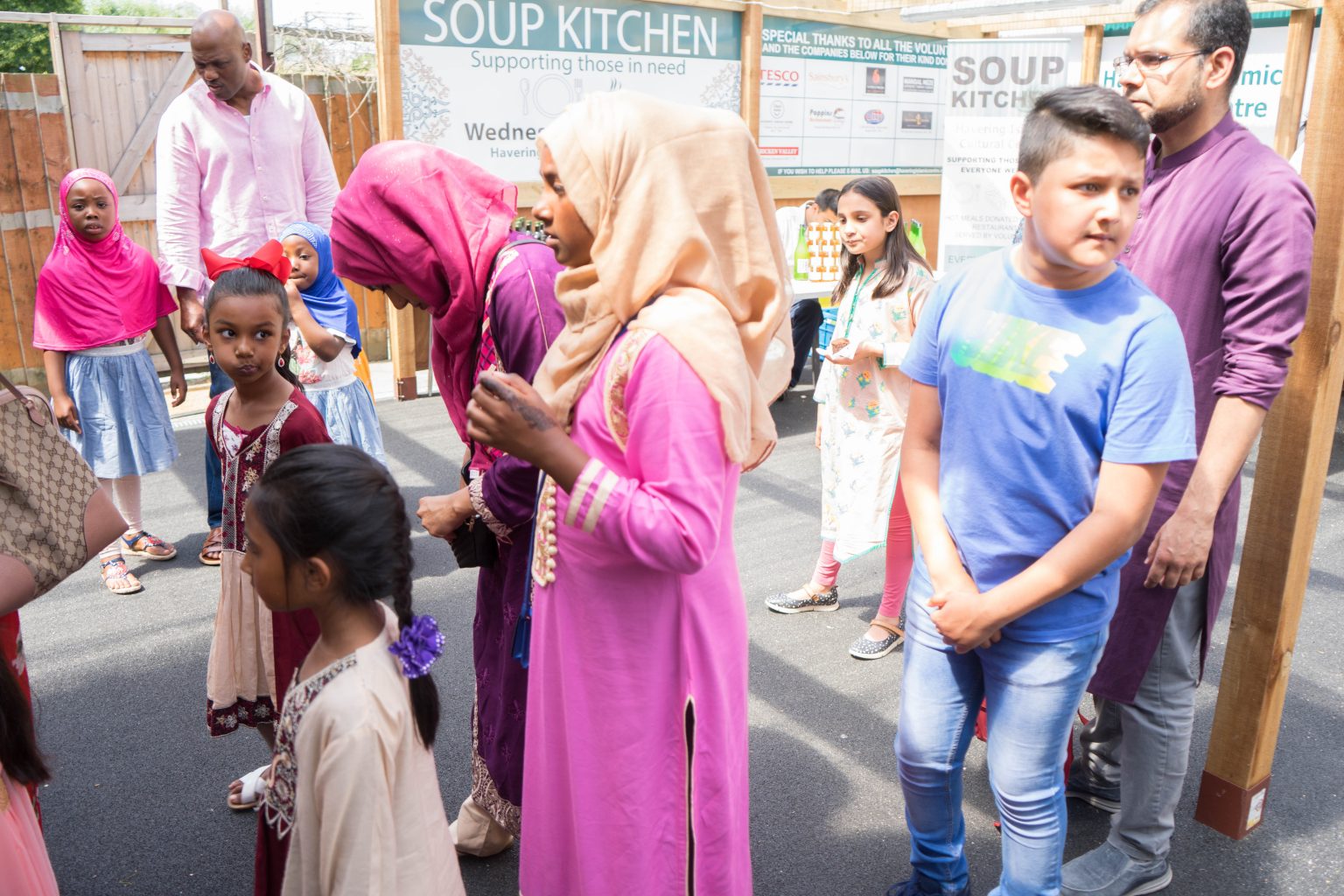 … as we could tell by the queues!
The henna just did not stop! Thank you to the volunteer for doing so much in the sun that day
We thought St Francis stood out, but the BHR Hospitals team came along in their beautiful bright yellow!
Umer Sharif (2nd from right) the odd one out in a group where everyone else has served our great nation.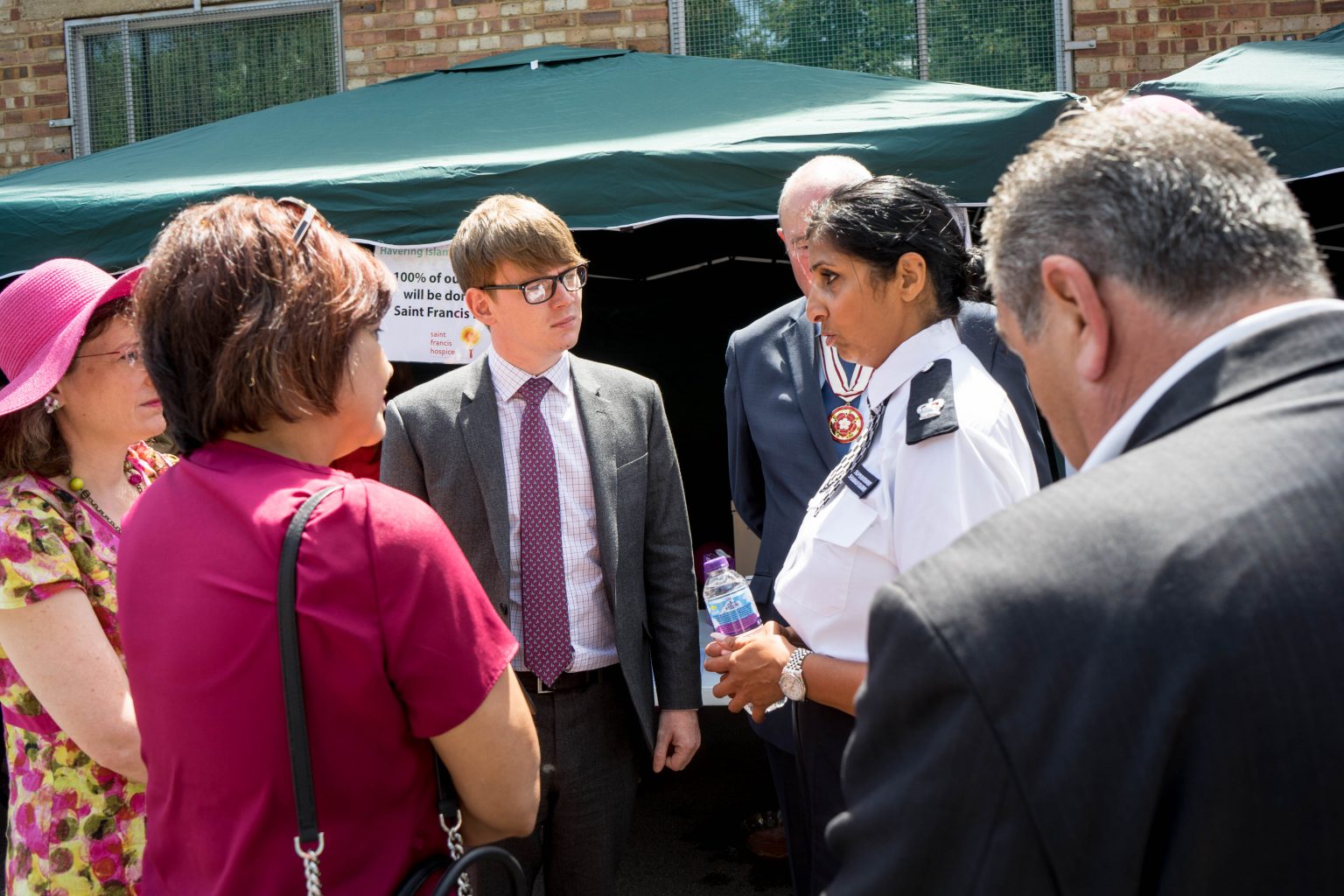 Concentrating hard!
The fuzz. I'm obviously talking about Kaser Aleem's hair style!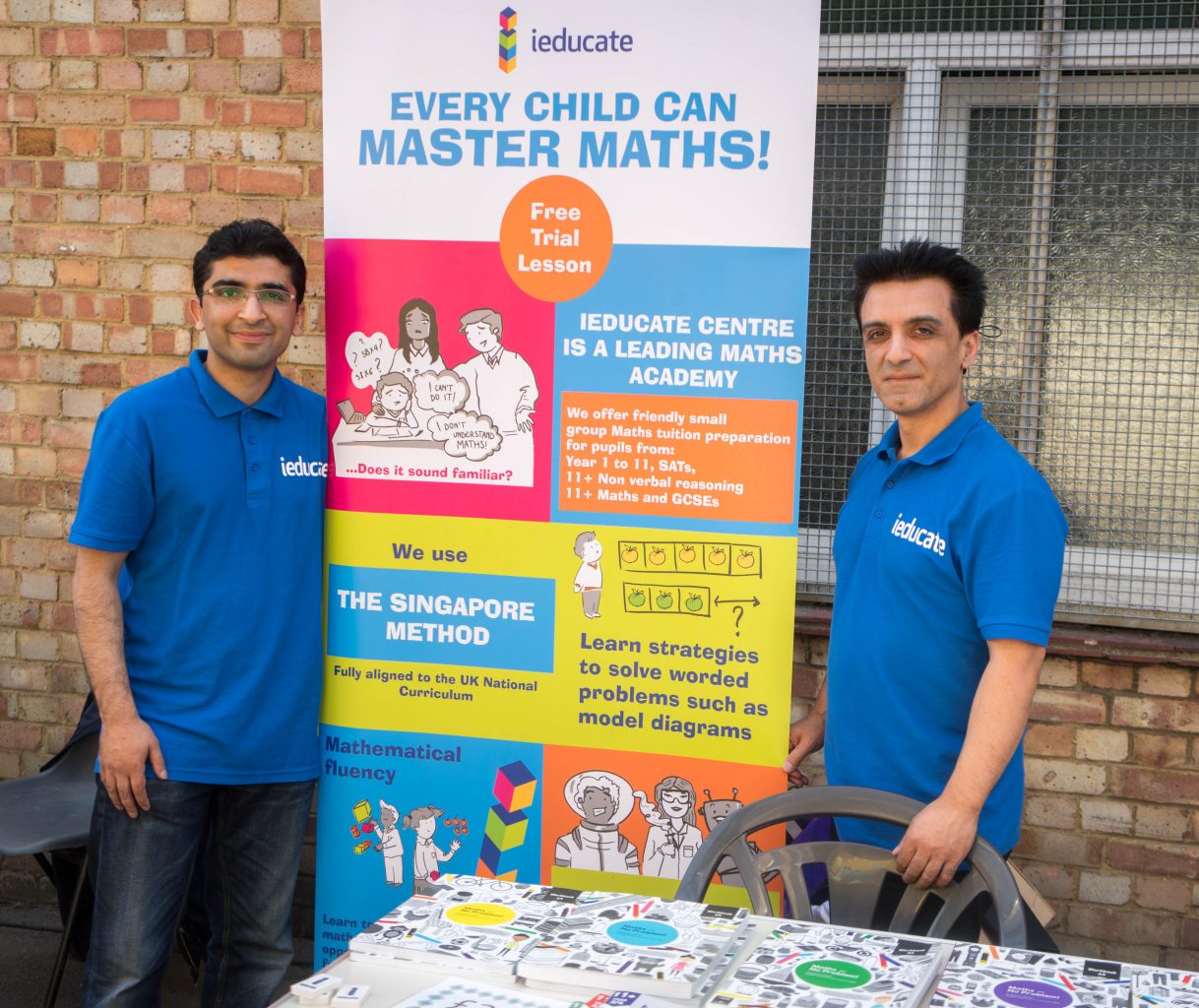 iEducate donated £200 for their stall and were on hand to explain their roles in tutoring children using the Singapore method for better results…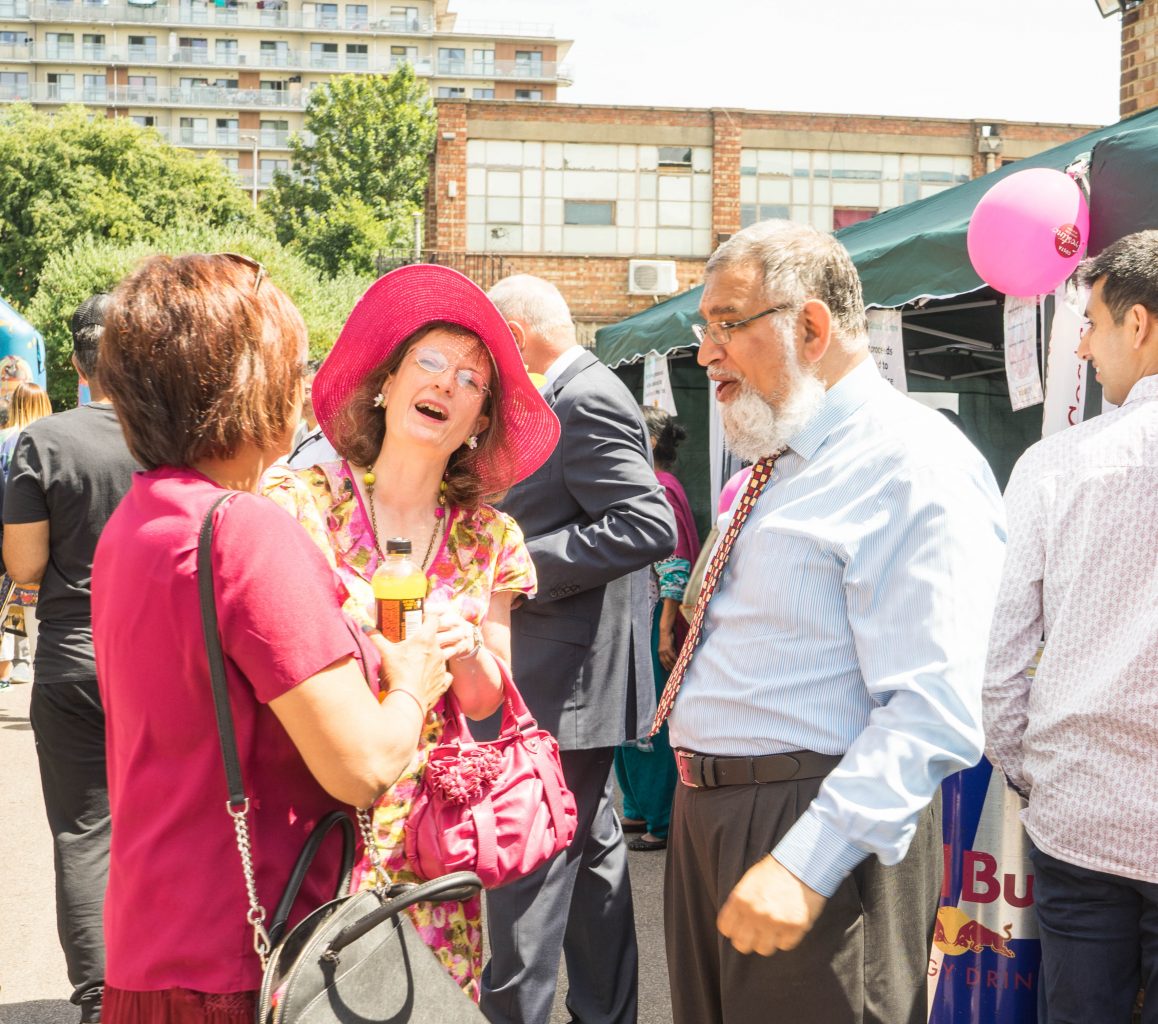 Councillors Patel and Holt a sight to behold in pink! Perfect for a beautiful summer's day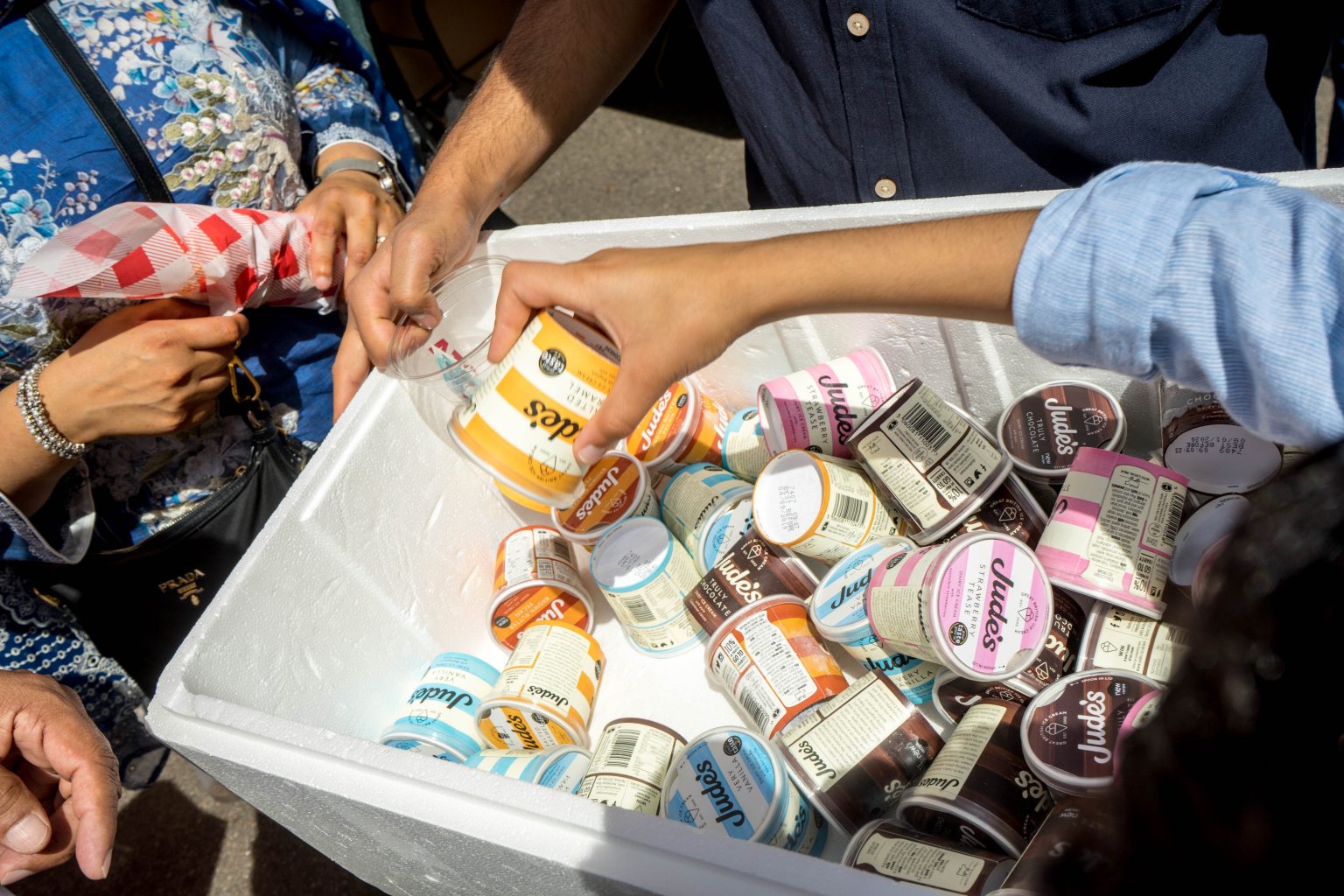 Some of us are still having dreams about Jude's…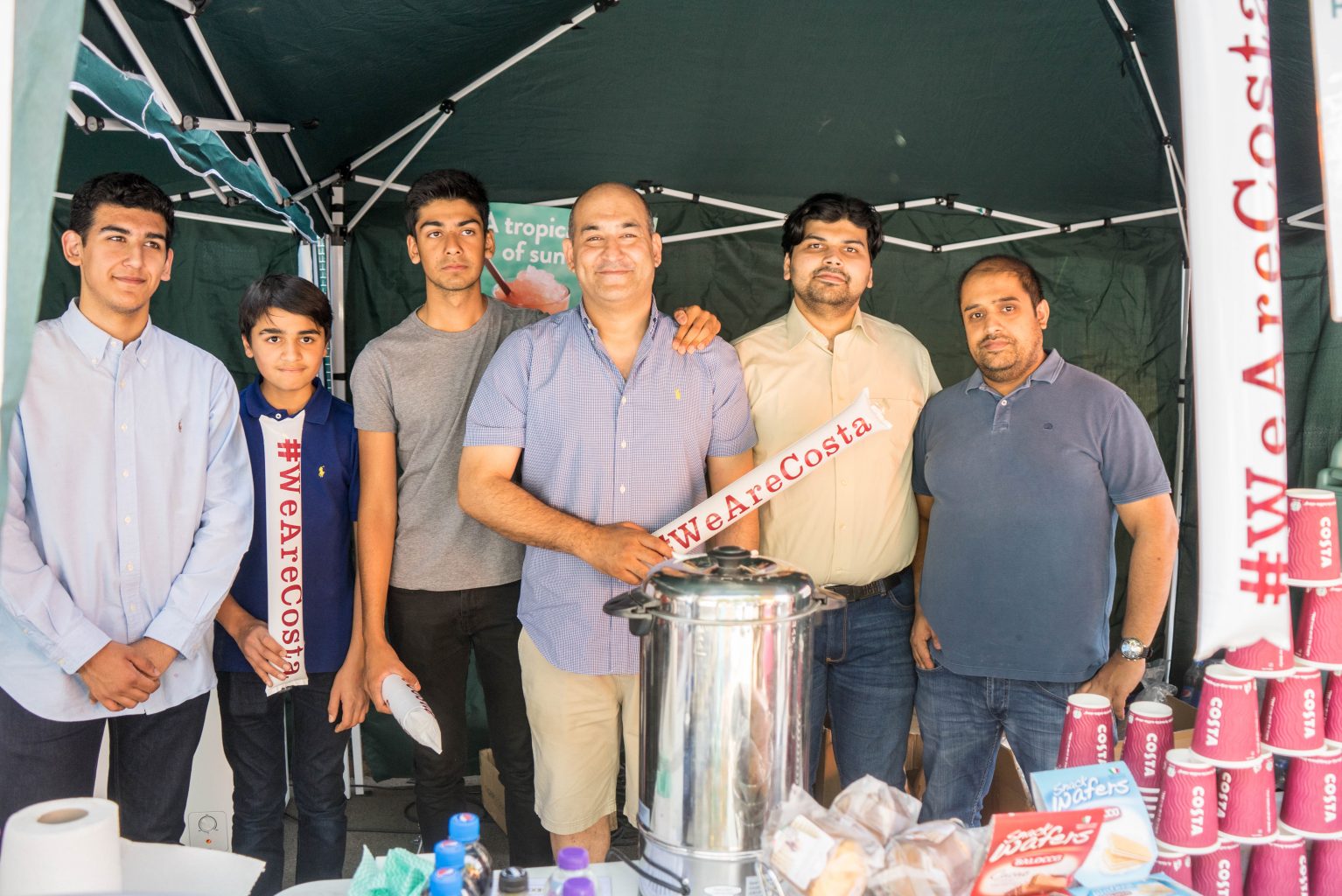 The Costa Coffee team, who worked tirelessly to keep us cool!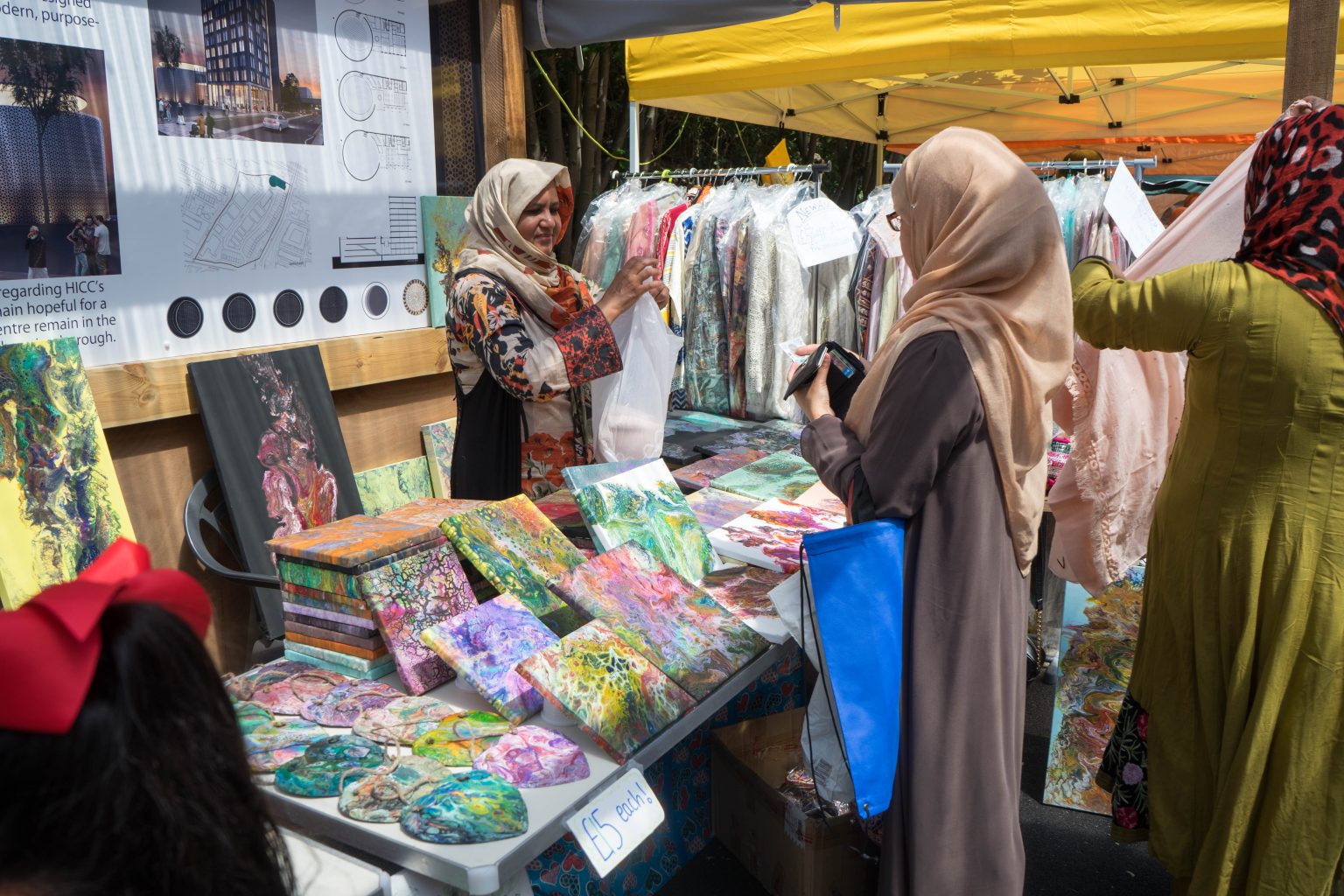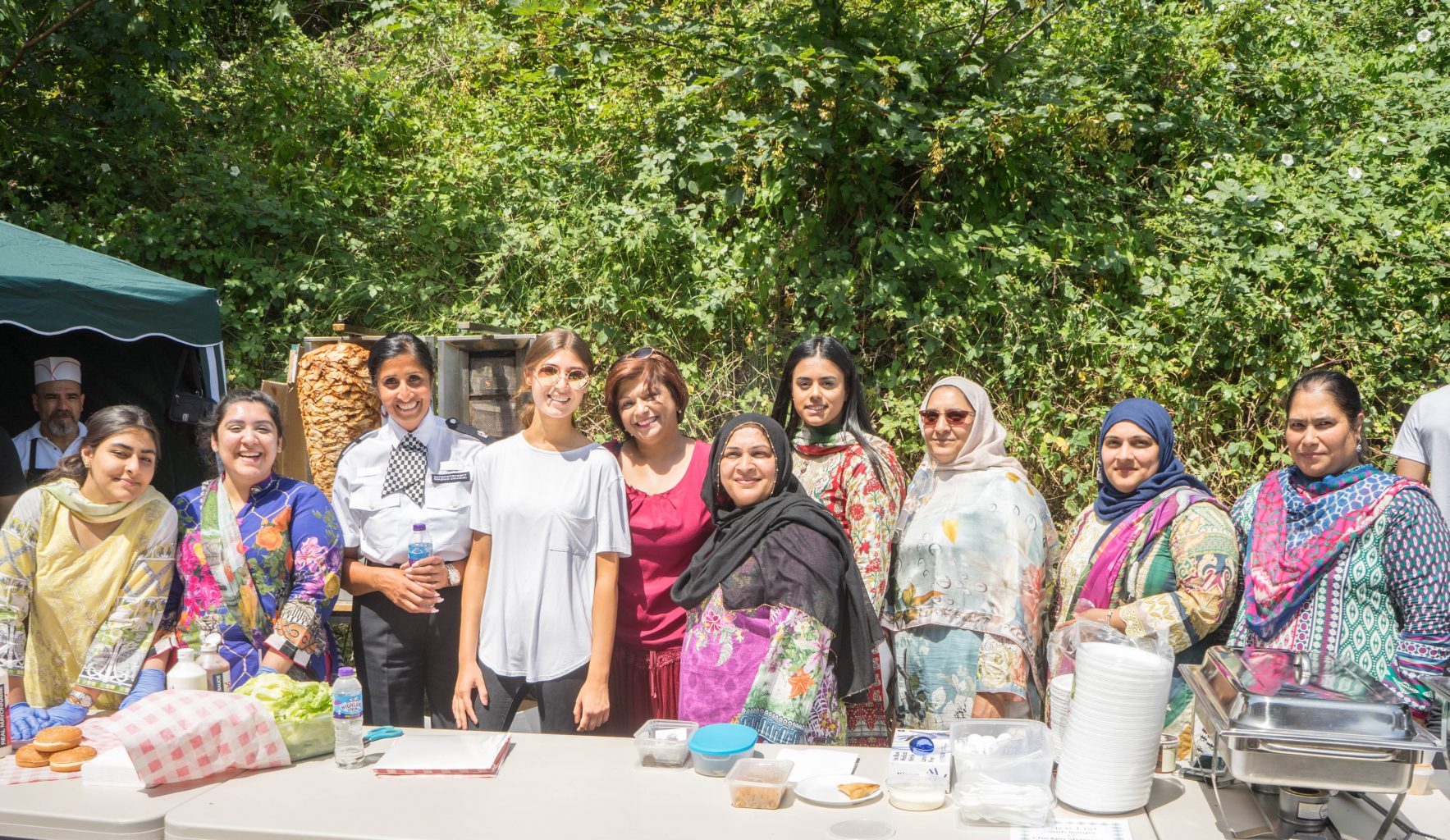 The women who made our food stalls tick! A brilliant group.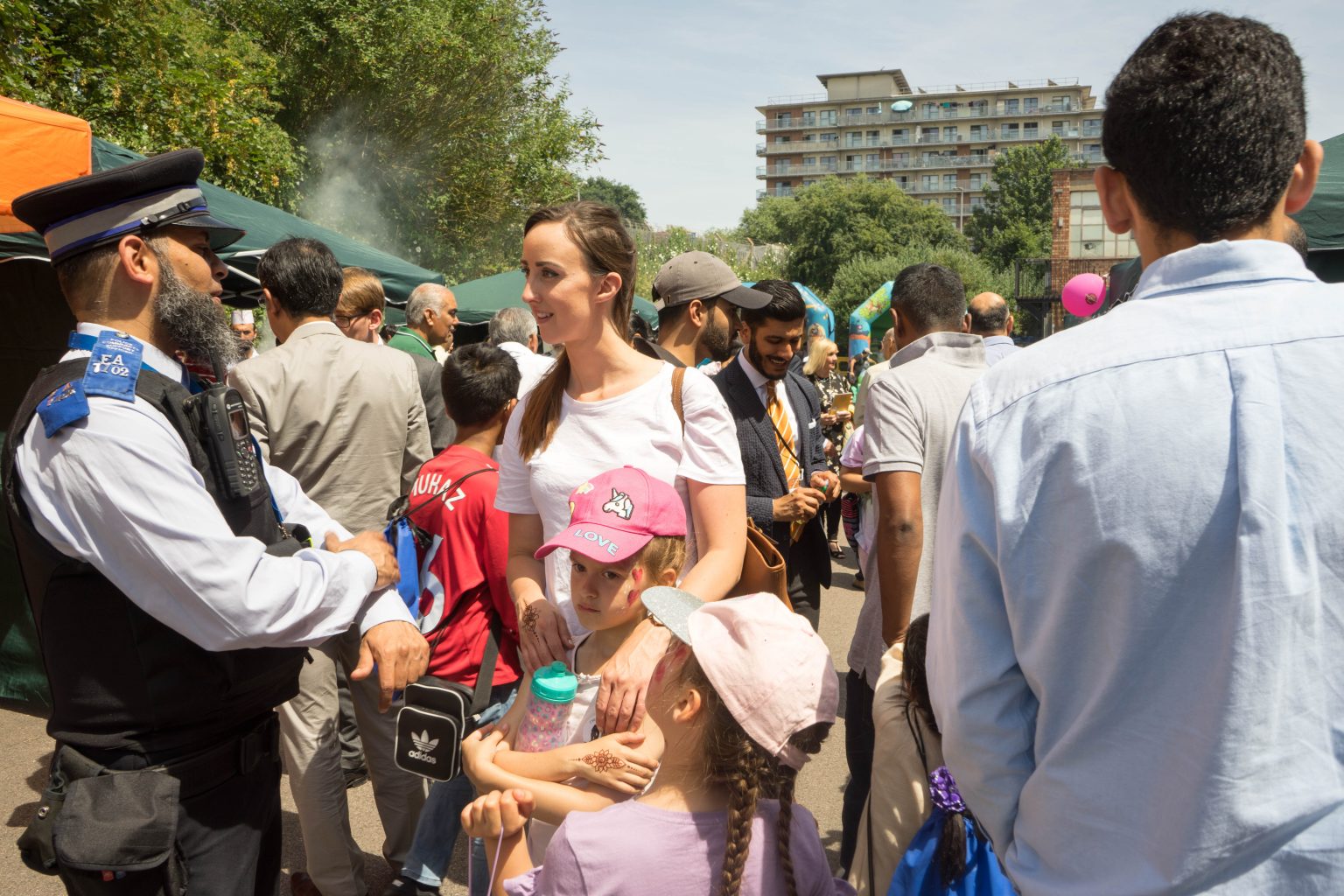 A magnificent opportunity for our residents to interact with the police, who have been doing such an important job with all of the issues in the last few months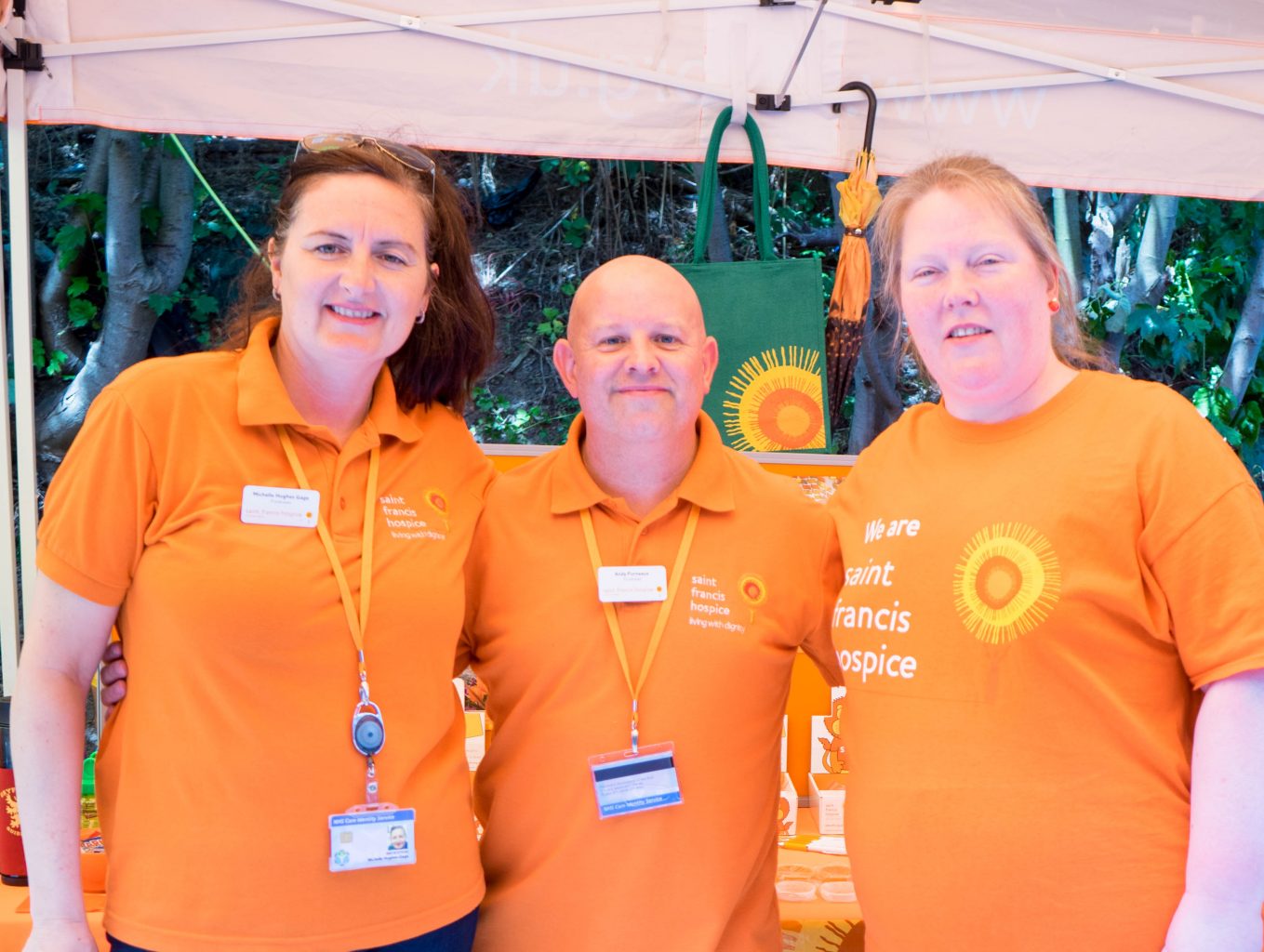 Always wonderful. What a team!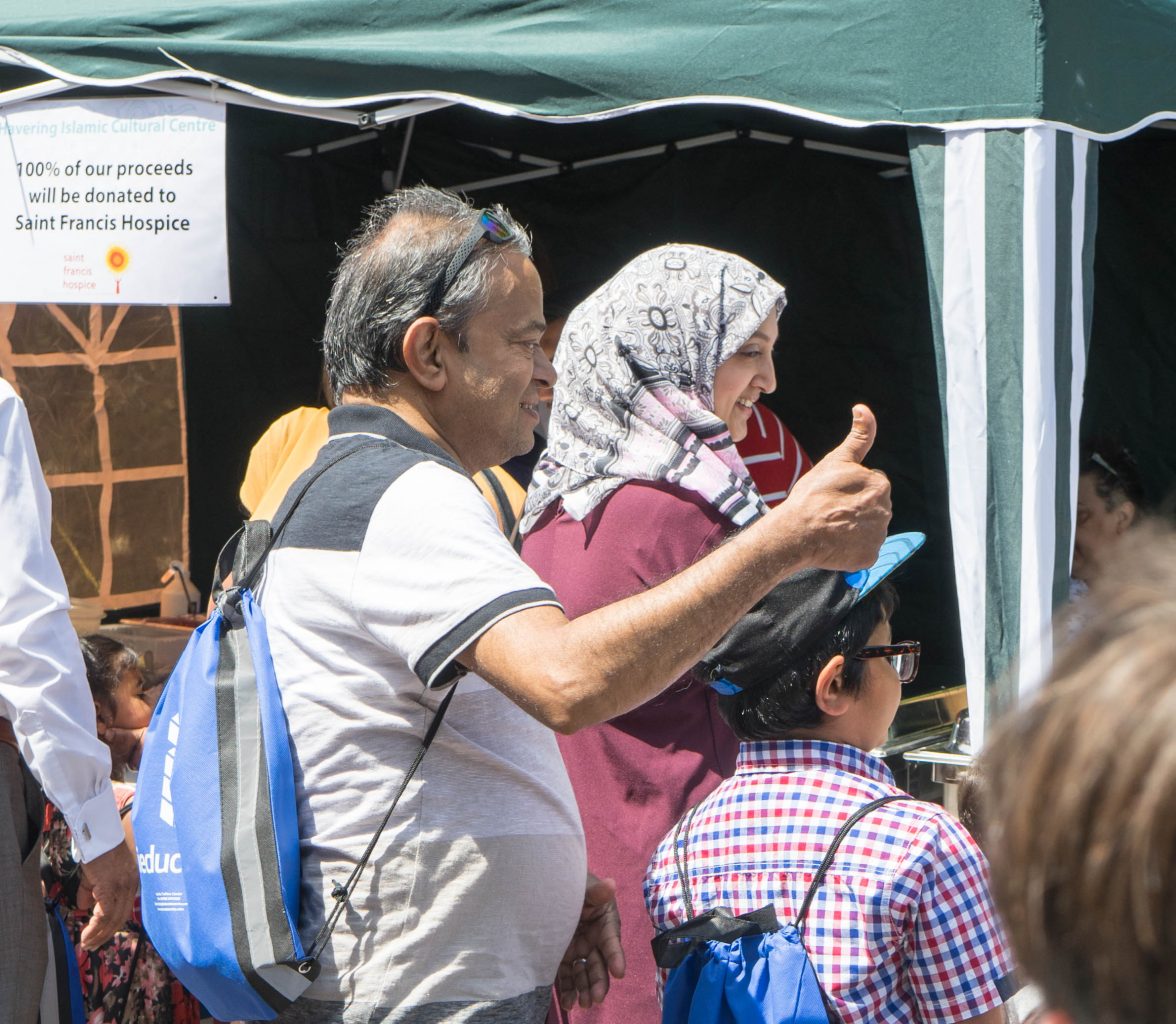 Couldn't agree more, sir!
Tahir (HICC development team) updates guests and visitors on the progress to date…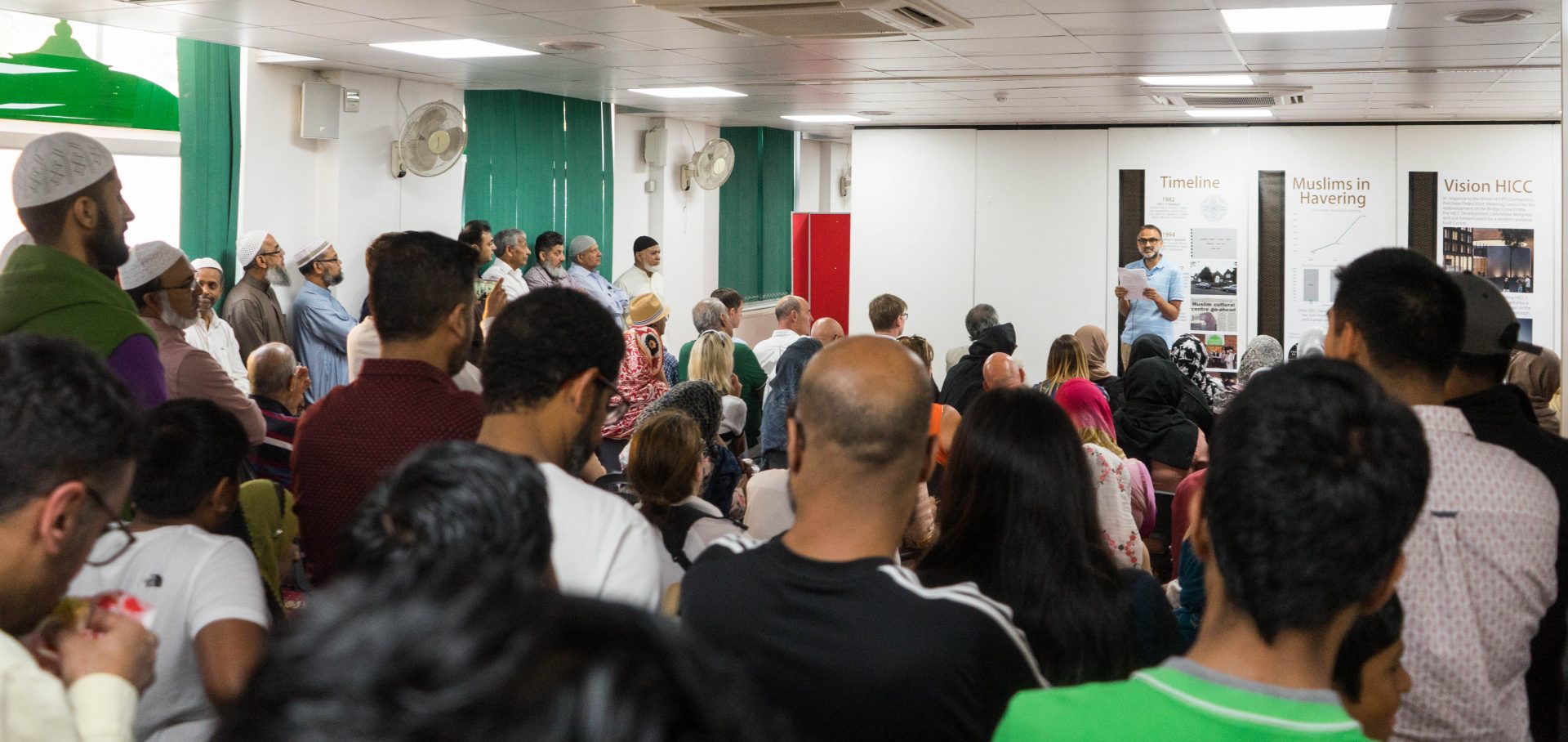 …to a packed out Centre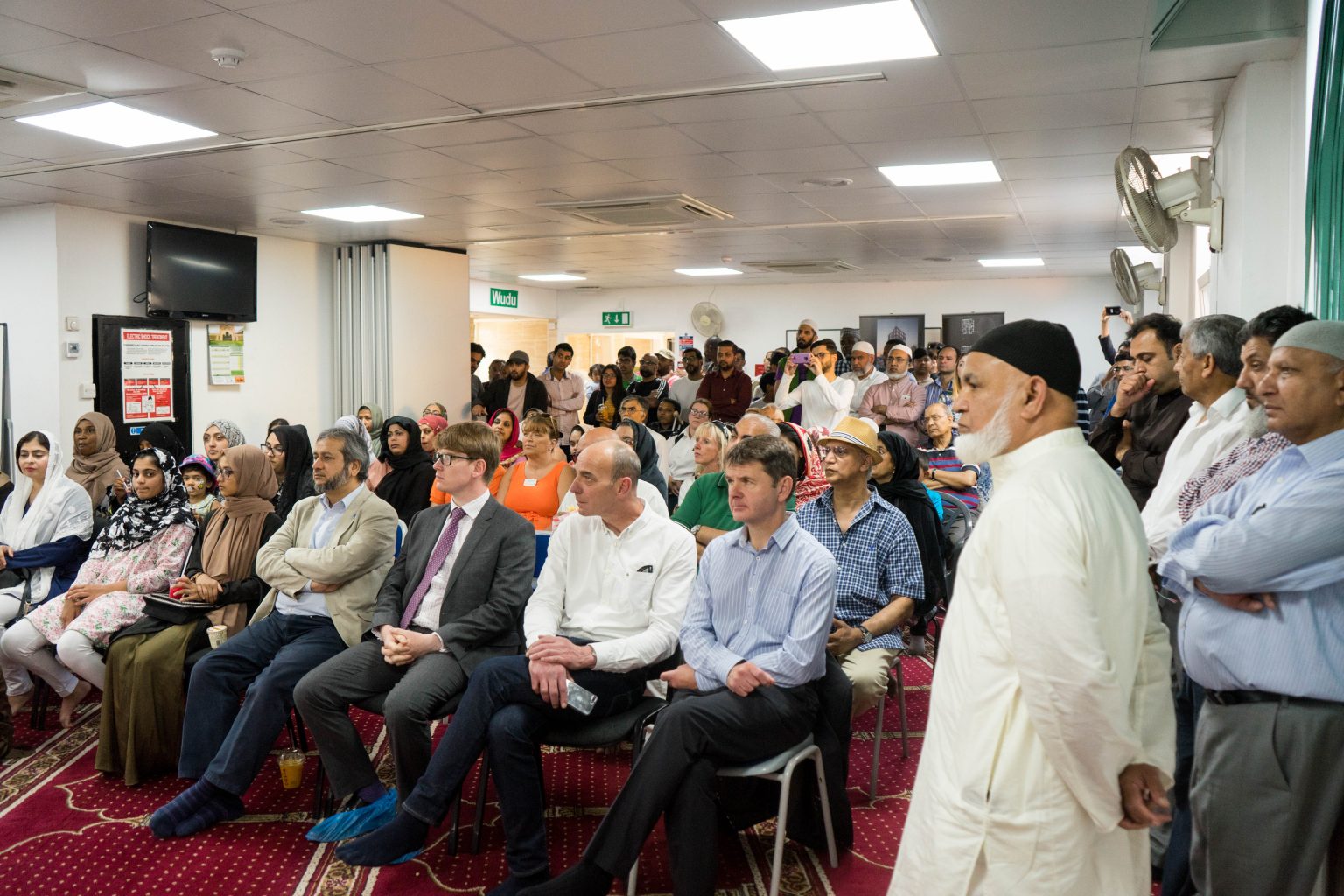 The Havering Council joint venture was represented by Damien White (Leader of the Council), Phil Wade (First Base) & David Covill (Havering Council), all of whom took the time to answer questions from visitors.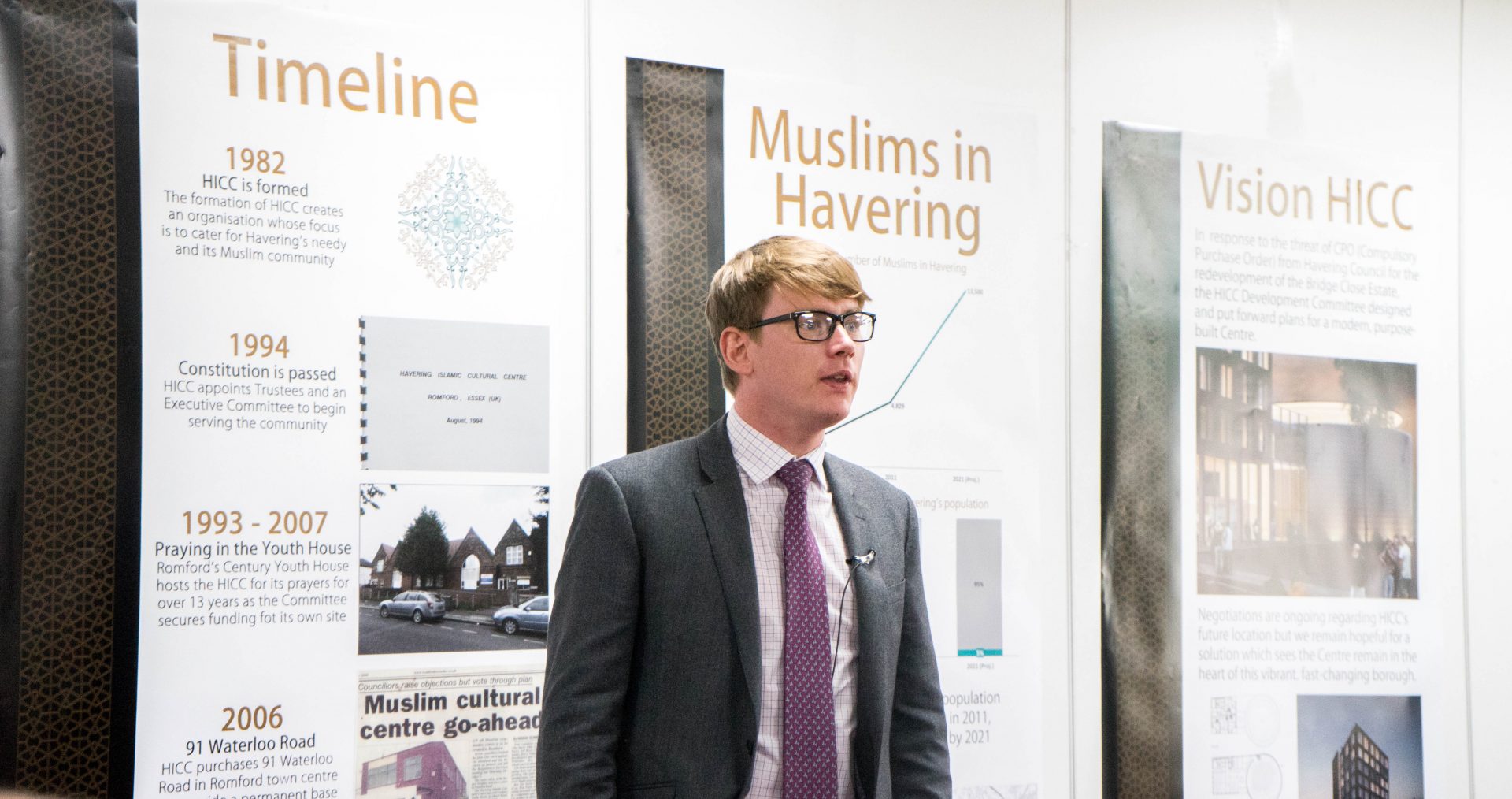 Councillor Damien White, now leader of the Council, also spoke, saying the council would only put forward sites which met the requirements of HICC.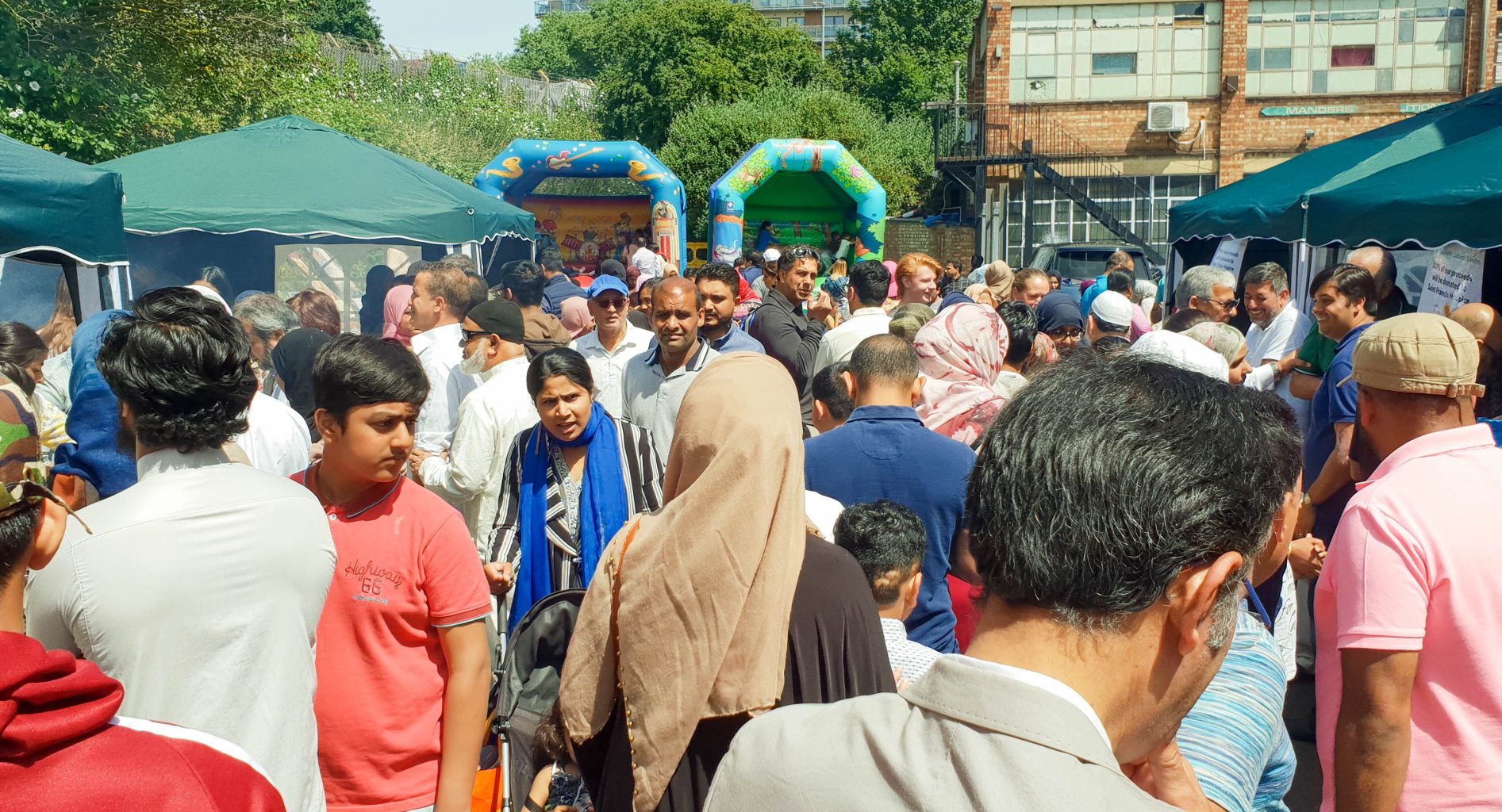 The Eid Party was packed, with no space to move for much of the event!